Geek Squad Founder to Deliver MURTEC 2018 Opening Keynote
Get great content like this right in your inbox.
Subscribe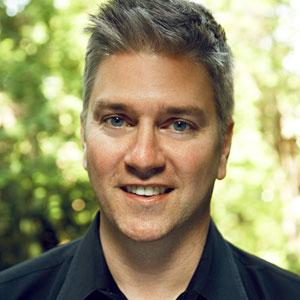 Have you ever taken your computer to the Geek Squad for a fix? With the founding of the Geek Squad in 1994, Robert Stephens transformed tech support into a hot commodity. After the Geek Squad was acquired by Best Buy, Stephens stayed on for 10 years including the last two as the retailer's CTO. He has become a self-proclaimed "near-term futurist" who blends lessons learned on his journey with an entrepreneur's perspective for achieving success.
At MURTEC 2018, Stephens will deliver the opening keynote. His session will spark ideas about the potential of emerging technologies and how to formulate big-picture strategies that lead to disruptive success. Stephens will cut through hype to focus on innovation as a tool that can be made actionable and effective.
Stephens stimulates a spirit of ingenuity with insights on cultivating creativity and innovation as well as how to identify and harness future disruptive trends. With $200, a bicycle and a subsequent collaboration with Best Buy, Stephens transformed the small, cryptic world of tech support into an accessible, profitable commodity. Now, he is again disrupting business models through his latest venture, Assist, which revolutionizes the way businesses across industry sectors interact with consumers.
Stephens will take audiences on a memorable journey as he shares his passion for entrepreneurship as well as his thought-provoking perspectives on advancing technology, effective branding, successful business strategy, and the next "big thing." Take away proven tactics for fostering creativity and developing a culture of innovation within your organization, as he inspires you to generate fresh new ideas and originate creative solutions to succeed in any industry.
ABOUT MURTEC
Now in its 23rd year, MURTEC has become the "Gold Standard" event for education and networking in the restaurant technology industry. The 2018 event will take place April 11-13, 2018, at the Paris Las Vegas Hotel & Casino and will feature a dynamic new format with a program crafted with the insights and expertise of a highly-engaged Advisory Council.
Hosting 700+ restaurant technology executives and solution providers, MURTEC has grown every year to expand on all fronts more technology, more education, more networking all while still maintaining an exclusivity and intimacy that fosters invaluable peer-to-peer idea-sharing. The 2018 schedule will still feature popular standbys including: the annual golf outing and MURTEC University sessions. Also back by popular demand will be the Top Women in Restaurant Technology Awards.
Now in its second year, the Top Women in Restaurant Technology Awards recognizes a diverse array of women in the foodservice technology industry, from restaurants and technology suppliers, who are reimagining how things are done in restaurants while demonstrating excellence in leadership, inventiveness and skill.
Other standout events include an IT Leadership Panel, featuring some of the industry's top technology executives, dynamic keynotes, engaging shorter format MURTALKS, interactive workshops, as well as ample networking time.
Another new feature for 2018 are MURTEC Exhibit Hall Tech Tours. These guided tours by HT staff will be divided into technology categories. Attendees will be presented with technology highlights which they can then learn more about during the numerous networking opportunities at the conference.
To register or learn more about MURTEC, follow this link: https://www.murtec.com/start/begin