The Front- and Back-of-House Technologies Every Hotel Needs in 2019
Get great content like this right in your inbox.
Subscribe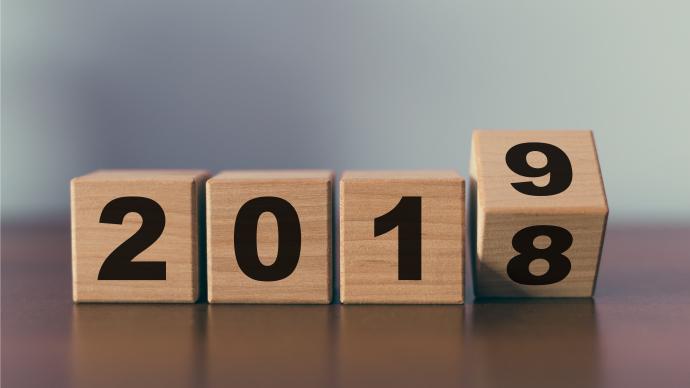 Many hotels are playing catch-up when it comes to technological aptitude. With innovations in technology inching into every aspect of our lives -- from the practical virtual assistants aiding our daily routines to AR experiences allowing us to explore creativity and inspiration by bringing art to life -- there is no reason for hotels not to capitalize on these trends.
Giving Guests the Service Tech They Want
One of the most important technologies hospitality executives can take better advantage of is messaging. Take American Express, where one of the biggest luxuries they offer valued cardholders is a text messaging hotline for concierge services and recommendations. Or perhaps look to many of the airlines as examples, like Aeromexico, which invests in its social media response teams to more effectively handle customer issues through direct message to prevent the dreaded long wait times customers face when on hold with a 1-800 number.
Now for hotel managers specifically, they can uplevel their communication with guests by taking messaging beyond reactive efforts and invest in tools like messaging automation. Through automated messaging, the hotel can initiate a text to send to the guest before they arrive asking if they have any requests and share information about their stay proactively – i.e. the Wi-Fi password, when breakfast starts, etc - quickly, and at scale.
Personalization through Platform Technology
Hotels can even take this proactive communication one step further by using platforms that look at historical guest data to suggest a more tailored experience. For example, if a guest regularly dines at a local steakhouse, a hotel could recognize this action and reach out to the guest and offer to make a reservation, or even inform the guests of alternate steakhouses in the area.
"Hey Alexa, When is Checkout Time?"
In addition to messaging, hotel executives should look to the tech gadgets taking the industry by storm, like voice interfaces.  In 2018, one in five Americans used a smart speaker at least once a month to shop online, call Ubers and reserve restaurant reservations. Marriott was quick to jump on this trend as it introduced Alexa for Hospitality, giving guests a new kind of hotel butler, while also bringing the tech that individuals cherish at home to their hotel stay.
Role as Matchmaker
In 2019, hotels will earn guest satisfaction not only through more technical amenities, but also by fostering more meaningful connections and social experiences. Two hotel chains leading this charge are the Standard, with its new app, Lobby, which connects guests to each other socially; and Moxy Hotels, for its partnership with Bumble to designate meet-up spots for travelers.
Using Wearable Tech Behind the Scenes; a New Infrastructure for Service Delivery
I like to think of hotels as a mini city – an interconnected camp that offers guests diverse experiences. With this framework in mind, it's important for every staff department behind the scenes to be interconnected themselves, especially in how they communicate with each other. But many hotels still rely on siloed tools – like email, post-its and excel spreadsheets -- creating inconsistent workflow where requests slip through cracks.
This is where wearables come in. Viceroy Hotels gave every employee a smartwatch to enable staff to resolve incidents and meet guest requests more efficiently -- from fixing broken toilets to restocking towels and mini-bars.
With smartwatch-enabled technology, when a guest request or urgent need arises (i.e. towel delivery, broken toilet, luggage pickup), the right department's employees will receive the action in real-time right on their wrist. Then the appropriate employee can respond to and accept the task with a quick tap, informing the team that someone is attending to the guest. This ensures guests needs are met promptly.
Paving the Way for Hotel Tech Change Makers
Hotels are experimenting with technology and they are starting to see good results, but they have to take it further in 2019. While we might not be ready for something as novel as a self-driving hotel roomto go mainstream just quite yet, hotels must adopt the tech tools they need to better service their guests -- front and back of house.