Flynn Restaurant Group Promotes Tim Flatley, Aaron Kirkman to VPs of Ops
Get great content like this right in your inbox.
Subscribe
San Francisco-based restaurant franchisee Flynn Restaurant Group announces changes to its operations team. 
The promotions include two new Vice Presidents of Operations as well as two new Directors of Operations. The company's Applebee's franchisee Apple American Group, welcomes the new positions as additional leadership to the 458 Applebee's Neighborhood Grill and Bar restaurants it currently owns and operates.
Market President Tim Flatley will move up to VP of Ops, after Mike Hebert retires this summer after 24 years with the company. Flatley will support the Applebee's brand throughout Southern and Mid-California, as well as the Mountain region, which encompasses Colorado and New Mexico. He has supported the Applebee's brand since 2005 and was promoted to Market President in 2014 after a robust career supporting the Southern California market. Replacing Flatley as the new Director of Operations for the Southern California will be Brad Miller, who joined Apple American Group in 2011.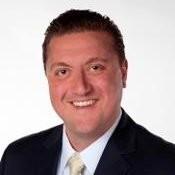 Apple American Group's second newly appointed Vice President of Operations will be Aaron Kirkman, who joined the company as a Director of Operations in 2014 before being promoted to Market President in 2018. Kirkman will be assuming the role formerly held by Gary Koch, a Vice President with over 30 years of experience. Expanding from previously overseeing the Southwestern market (Las Vegas and New Mexico), Kirkman will now also oversee Northern California and Indiana.
Carl Wilson, a member of the Apple American Group family for over 10 years, is replacing Kirkman as the Director of Operations in the Southwest..