Fast Casual Restaurant with Robotic Kitchen Opens
Get great content like this right in your inbox.
Subscribe
Spyce, a new fast casual restaurant, opened in Boston on May 3. Behind the counter you won't find line cooks at work, instead Spyce has a robotic kitchen that cooks meals to order in three minutes or less.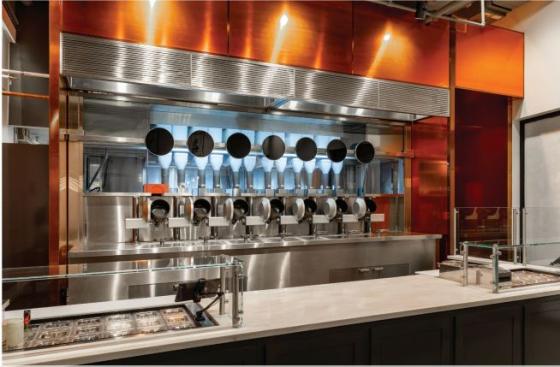 The business was founded by four Massachusetts Institute of Technology graduates with a vision to reinvent fast casual dining.
With seven cooking woks, the robotic kitchen can serve up to 210 meals each hour, the company says. Spyce offers rice bowls, curries, salads, stirfrys and more – starting at $7.50 and all made to order in three minutes or less. Customers order and pay using ordering kiosks, Grace Uvezian, marketing specialist, tells Hospitality Technology. The concept is not devoid of employees.  "If a customer chooses to pay with cash, one of our guides collects their cash," she says.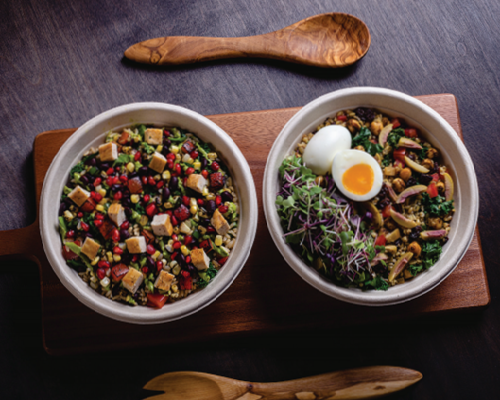 "Being that we have been open for less than a week, we're learning as we go and still figuring out the correct number of employees on site for a typical lunch," she says.
The concept was born out of frustration.  About three years ago, Michael Farid, Kale Rogers, Luke Schlueter and Brady Knight, four "really hungry" MIT students and water polo teammates, became tired of spending $10 on take-out lunches and dinners. They were frustrated; they knew they needed better nutrition, and they realized that too many people were being priced out of eating healthy, quality foods. So they did what budding robotics engineers would do. They began dreaming of an alternative: a robotic kitchen that cooked tasty and nutritious meals, served them and cleaned up after.
After nailing down the technology behind the robotic kitchen, the foursome knew they needed to bring on true culinary talent for some foodie cred. Farid knew of chef Daniel Boulud's reputation as one of the leading culinary authorities and guessed his email address.
As the story goes, two weeks later, Boulud saw the robotic kitchen first hand and was impressed by the cutting-edge technology that he accepted the position of culinary director and personally invested in the company. Boulud recommended chef Sam Benson, who had worked for him at Café Boulud, for Spyce's executive chef. Benson developed the menu that combined classic French techniques with modern technology.

Spyce is located at 241 Washington Street in Boston's Downtown Crossing