Epson to Showcase Latest POS Solutions
Get great content like this right in your inbox.
Subscribe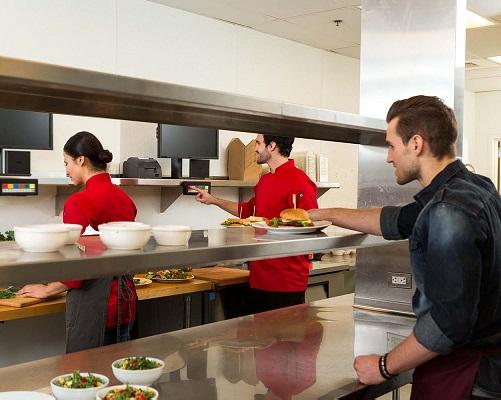 At the upcoming trade show Money 20/20, Epson will be featuring six key partners who will be showcasing a variety of POS solutions. 
Money20/20's mission is to create a simpler, fairer, faster and more inclusive financial system for individuals and businesses.  Held at The Venetian in Las Vegas Oct. 21-24, this trade show is where the payments, FinTech and financial services ecosystem unites to create and explore the disruptive ways in which consumers and businesses manage, spend and borrow money.
Epson will be showcasing several of its key partners solutions in booth 943.
Custom Business Solutions/Northstar— Provides a suite of products that help hospitality professionals operate their businesses more effectively and increase their profits. They will be showing how their restaurant management software leverages the Epson OmniLink TM-T88VI receipt printer to allow restaurant operators and their guests to enhance the dining experience. https://cbsnorthstar.com
Electronic Payments—Provider of Exatouch POS software, which streamlines business operations and management with robust feature sets and integrated modules, such as inventory and purchasing, staff and customer management, scheduling and appointment setting, reporting and more. They will show how integration with the Epson TM-m30 receipt printer provides high-volume retail shops, restaurants and QSRs with a reliable solution to quickly print customer and merchant-facing receipts, gift card balances, report summaries, and more. www.electronicpayments.com
Guest Innovations—Provider of the Rezku POS system, which integrates a secure payment processing technology with EMV and PCI compliance and integrates with most payment processors allowing restaurateurs to be in control of their processing costs. They will be demonstrating how their solution leverages the Epson TM-m30 receipt printer to facilitate tableside ordering and payment processing to help restaurants operate more efficiently.https://rezku.com/
Tapin2—A software platform that enables mobile ordering and self-service ordering for hospitality and live events, will be showing how its ordering solutions such as self-serve kiosks, portable ordering solutions for wait staff, and consumer mobile ordering, enable increased revenue opportunities and create more efficient workflows. Leveraging the Epson OmniLink TM-T88VI-i receipt printer, Tapin2 has worked with clients to increase overall order volume and streamline fulfillment operations to increase profitability .http://www.tapin2.co
Vend —Provider of a cloud-based POS, multi-outlet retail and inventory management platform that enables over 20,000 retailers across 140 countries to sell, measure, manage and grow, will be demonstrating how it leverages the Epson TM-m30 receipt printer's advanced functionality to help merchants create more personal customer experiences, make better business decisions and significantly reduce admin time. www.vendhq.com 
Zapper—Provider of a mobile marketing and payment platform that provides merchants with the ability to easily accept mobile payments, understand their customers' purchasing behavior and introduce digital rewards and loyalty programs to grow and improve their business, will be showing how their solution leverages the Epson OmniLink TM-T88VI receipt printer to bring an integrated customer loyalty and mobile payment solution to restaurants and their customers. www.zapper.com