03/26/2018
Conversational Commerce Brings Change to Hospitality with Chat Apps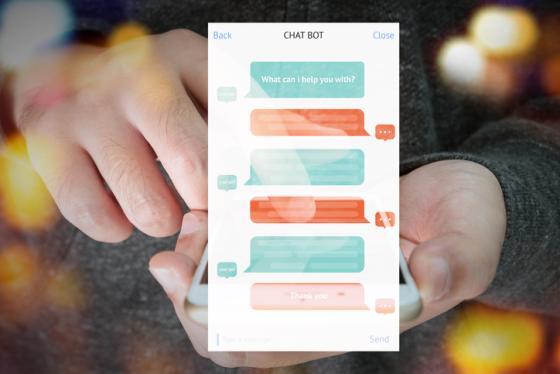 Over the past year, the once-nascent chat app trend has taken a firm hold in the U.S. With only 20% of millennials now using established social networks to post content on a regular basis, marketers are recognizing the need to take the brand conversation elsewhere. Messenger apps have even surpassed social networks in monthly active users and the hospitality industry, which traditionally prided itself on one-on-one interaction, is now embracing this latest technology trend. Hotels are already using chat to connect with their consumers: Four Seasons launched a chat feature late last year and Marriott's mobile app targets guests, enabling mobile-check-in, tracking rewards activity, or requesting extra towels. This article from Maritz Motivation Solutions discusses how conversational commerce could affect hoteliers now and in the near future.  
The conversation must shift to the channel where those lucrative customers are increasingly spending their time – with chat apps like WhatsApp, Facebook Messenger, and WeChat. This move is part of a global trend of these feature-rich messaging apps surpassing social networks in monthly active users. In fact, the combined user base of the top four chat apps is now larger than the combined user base of the top four social networks. Gartner has predicted that by 2020, consumers will manage 85% of their brand relationships without ever interacting with a human.
Conversational commerce, which refers to the intersection of chat bots and ecommerce, has become more viable over the last year due to advances in machine learning and artificial intelligence.  Brands that engage with consumers via chat can now go well beyond canned and scripted dialogues, instead utilizing AI and natural language processing that simulates a conversation that gets richer over time. As the bot interacts with customers, it applies those cumulative interactions to improving the conversation, learning more about each customer with each new conversation. While conversational commerce got its name because it refers to the marriage of chat apps and ecommerce, this trend isn't exclusive to online retail. Hospitality companies can also take advantage of this uptick in chat app usage. Chat app API's can be used to communicate with hotel guests and program members, enriching hospitality technology capabilities like surveys, booking a room, redeeming reward points, and tracking member behavior.
Conversational commerce represents an opportunity to apply advances in AI and machine learning directly to the loyalty member experience, providing a richer interaction for best customers. It is a natural fit for the loyalty space, enabling true dialogue marketing at a scale without the expense of additional call center resources with a conversation continually informed by machine learning and delivered by AI. Loyalty program providers in hospitality who take lead in this area will be the ones who develop proprietary, loyalty-centric bots with copywritten script that embeds loyalty best practices into that core script, much like Amazon's Alexa and Apple's Siri. Program owners on the brand side will increasingly be evaluating integration with conversational commerce technologies, looking to loyalty experts to help them prepare for the likely shift to chat/messaging as the dominant channel for engaging the transactional loyalty of Millennial consumers.
As AI and machine learning reach a new level of maturity, solutions that utilize both are poised to transform how younger consumers plan travel, as well as offer hospitality brands a way to slash operating costs. The most popular use case for consumer-facing AI within hospitality will be virtual assistants and chat bots, typically embedded in the messaging platforms mentioned above, that will enable a highly effective, but computer-based digital concierge.  Don't think of it as sacrificing the human touch, but rather providing a new way to interact with your customers that meets them where they already are.