01/10/2019
Consumers Want to Interact with Hotels via Mobile Devices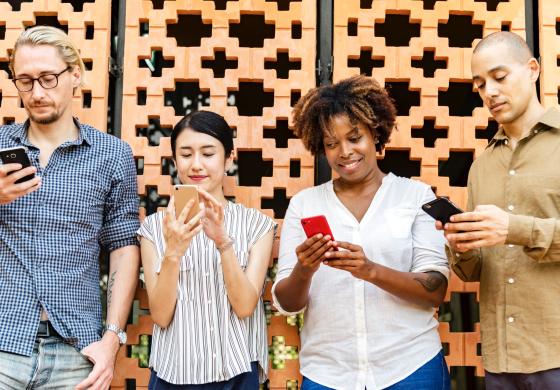 Grand View Lodge, a golf and spa resort in Minnesota, recently debuted a new digital interface with help from SpotCues, a software company whose mission is to "connect apps, people and systems through dynamic, contextual experiences & intuitive, fluid communications." The new interface, which is a mobile app that includes a concierge chatbot and micro-apps that enable guest to book activities, reserve golf times, look up resort hours and other information, has so far been able to reduce the response time to guest requests by 15%, lower the number of concierge calls by 15%, increase resort activity sign-ups by 20% and increase overall front-line staff productivity by 5%.
Hospitality Technology caught with Praveen Kanyadi, vice president of products, SpotCues, to learn more about Grand View Lodge's digital interface and why all hotels might want to consider upgrading their current "digital face."
HT: What makes the GVL technology particularly useful and innovative for their guests?
KANYADI: This technology is unique because the GVL app smartly leverages micro-apps to connect to multiple different systems and services while providing an integrated and seamless experience for guests to find all services in one single place. For instance, the digital concierge makes it easy for guests to place any request in couple of clicks. Guest are also easily able to look up tee time slots or activities and reserve them in just one click. Overall, the integrated and fully automated experience offered by GVL makes the guest experience both innovative and engaging.
HT: Why should all hotels consider updating their digital interface to include chatbots and microapps?
KANYADI: Mobile is dramatically shaping customer experience. With 77% of Americans owning smartphones mobile becomes the most important touchpoint for hospitality to reach and engage their guests. A critical part of the guest experience is convenience which is a major reason that hotels should consider updating their digital interfaces. The importance of convenience can be seen in the results of a recent survey which found that 55% of guests prefer to check-in online and 72% use smartphones to look up room availability or reserve rooms online. Chatbot and micro-app technology enable guests to conveniently place concierge requests or reserve any service online via just couple of clicks from their phones. This technology also helps hotels streamline operations, reduce staff workload, and gain staff a deeper understanding of the guests.
HT: When would it NOT make sense for a hotel to offer this type of technology to guests?
KANYADI: While this technology can work for all types of hotels, it is ideal for mid-size to large chains that offer a broad array of services and amenities.
HT: In the near future, where do you see this technology headed?
KANYADI: In the future, we expect to see hospitality industry technology continue to evolve and converge with other technologies such as IoT. Additionally, automation and mobile will likely become the de facto channel for all guest interactions and engagement. Mobile will become everyone's focus whether it is new digital initiatives or the entire ecosystem of hardware and technology providers.