11/16/2018
Choice Hotels Promotes Abhijit Patel to Vice President of Marketing and Distribution Strategy and Operations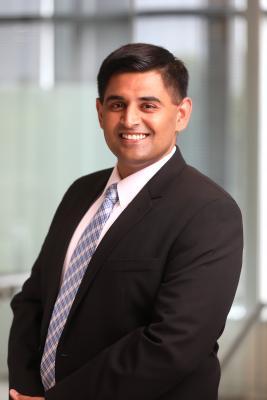 Choice Hotels International, Inc. said it promoted Abhijit Patel to vice president of marketing and distribution strategy and operations.
In this role, Patel will oversee the company's marketing and distribution functions, including property management systems, third-party distribution channels, and vendor relationships to increase revenue and improve performance and profitability for franchisees. He will also work closely with Choice's technology and business intelligence organizations to refine booking and shopping functionality, mobile evolution, and loyalty contribution.
"At Choice Hotels, we excel at creating best-in-class resources and staying ahead of evolving customer preferences to improve revenue for our owners," said Robert McDowell, chief commercial officer, Choice Hotels. "Abhijit is an innovative leader with extensive industry experience and knowledge of the changing distribution landscape, making this promotion well deserved. His solutions-driven approach will enable our team to continue improving our franchisees' bottom line while ensuring Choice remains at the forefront of technology in the hospitality and franchising sectors."
Patel joined Choice Hotels in 2015 as a director of business planning and, throughout his tenure, has held roles of increasing responsibility. Immediately prior to his promotion, Patel served as senior director of product management and operations, where he led the implementation of new products and technology initiatives to fuel midweek business across the Choice portfolio.
Before arriving at Choice, Patel supported global marketing at Mars Drinks, a division of Mars Inc., where he helped evolve the company's merchandising strategy to improve customer experience and brand awareness. Earlier in his career, he held various positions at GEICO. Patel earned a bachelor's degree from Virginia Tech and a Master of Business Administration from the University of Maryland.