Chili's Kicks Off Nationwide Delivery with DoorDash with Free Burger Promo
Get great content like this right in your inbox.
Subscribe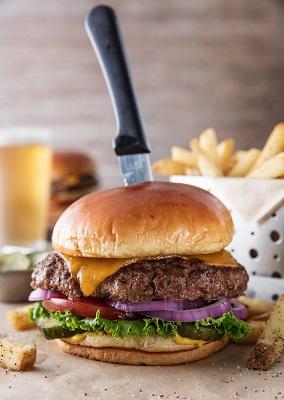 Chili's Grill & Bar, is celebrating its exclusive delivery partnership with DoorDash with a special promotion.
Starting today the chain is offering up to 25,000 free Oldtimer with Cheese burgers with  $0 delivery fee for Chili's orders made on DoorDash at more than 1,000 participating Chili's restaurants nationwide. Orders must be placed through the DoorDash app and a minimum of $10 must be spent.  
"Both DoorDash and Chili's understand how valuable Guests' time is and how important it is to make every Guest feel special, making our partnership a great fit," said Ellie Doty, senior vice president of marketing at Chili's. "By working with DoorDash, our Guests will be able to enjoy Chili's in the comfort of their own home and on their time. Together with DoorDash, we look forward to delivering our beloved menu items to Guests wherever they are. Our partnership with DoorDash is just the beginning. We'll continue looking for ways to provide Chili's Guests – you – the most optimal ordering experience. So stay tuned, because there could be more fun down the line."