Charlestowne Hotels to Implement New Interface from IDeaS G3 RMS and RoomKeyPMS
Get great content like this right in your inbox.
Subscribe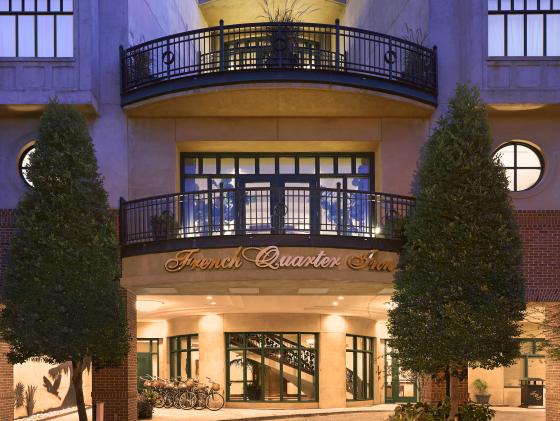 IDeaS Revenue Solutions and RoomKeyPMS are pleased to announce their growing relationship with hospitality company Charlestowne Hotels with the implementation of a new integration at the HarbourView Inn and French Quarter Inn in Charleston, South Carolina.
RoomKeyPMS has been implemented in multiple Charlestowne properties since 2010 where they have benefitted from the deep set of features available with RoomKeyPMS and have been key partners in multiple growth initiatives of the product.
After embarking on a thorough search for their ideal revenue technology provider, Charlestowne Hotels selected IDeaS. Previously they were operating without an automated revenue solution. With more than 100 rooms combined, these two luxury properties will implement IDeaS G3 Revenue Management System (IDeaS G3 RMS) this year.
"As the market has become more competitive, we wanted to put the best system in the best properties to maintain their elite market status. After seeing the product, and working closely with IDeaS, we quickly knew they were the right fit for us," said Johnathan Capps, vice president of revenue with Charlestowne Hotels. "We looked for a system provider that could check all our boxes. We enjoyed the intuitive system and its ease of use, providing us the aptitude to trust the data to deliver the best revenue possibilities. IDeaS G3 RMS gives our revenue managers the time-saving ability to do their daily tasks all in one trusted system."
The responsiveness of IDeaS G3 RMS in both analytically determining differential price points by room type and superior business mix optimization was another critical factor in the decision-making process.
IDeaS' integration with RoomKeyPMS provides Charlestowne a next-level ability to manage every aspect of their hotel—from rate and inventory management to housekeeping schedules—all seamlessly woven together with deep analytics.