Bruxie Brings on Two Executives
Get great content like this right in your inbox.
Subscribe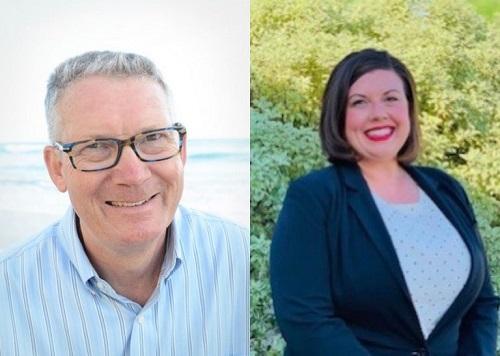 Bruxie, known for its Original Fried Chicken & Waffle Sandwich, has brought on two industry leaders to expand the brand's footprint. Bruxie has appointed John Ramsay as Vice President of Development for Bruxie Franchising and Danielle Contreras as Director of Operations for Bruxie. Ramsay and Contreras will lead the charge in overseeing expansion.
Ramsay's industry experience includes developing more than 900 restaurants, throughout the U.S. and in 10 countries. He has led franchise sales and development with large, mature organizations and emerging growth concepts, alike, including Marco's Franchising, T.G.I. Fridays, Jack in the Box and Rubio's Restaurants. His background includes real estate, design and construction.
Contreras's position as Director of Operations for Bruxie, which includes company owned restaurants and franchise locations, will benefit from her rich industry experience, which includes nearly two decades of multi-unit leadership, most recently with Yogurtland Franchising as Director of Operations. Contreras spent 18 years with The Coffee Bean & Tea Leaf, working to position of Senior Director of the South Region, overseeing all company-owned stores in California and Arizona.
Together, Ramsay and Contreras will oversee domestic and international expansion out of Bruxie headquarters based in Orange County, Calif.