Berg Liquor Controls Selects Epson Printers for its Liquor Control Systems
Get great content like this right in your inbox.
Subscribe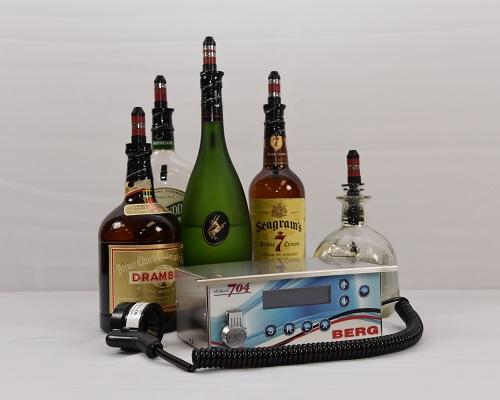 Berg Liquor Controls, a provider of electronic beverage control systems for bars and other hospitality venues, has certified Epson's OmniLink TM-T88V-i receipt printer and OmniLink TM-U220-i receipt printer - Multi-Station KDS controller to streamline the drink ordering and fulfillment process in the hospitality POS marketplace.
The OmniLink TM-U220-i is available and the OmniLink TM-T88V-i will be available in Q4.
The joint solutions meet the need for Berg to provide an integration solution for its products in the emerging tablet-based POS market. The integration platform with Epson's OmniLink smart printers makes Berg systems compatible with all POS systems that utilize Epson printers or Epson emulation in their printer communications protocols. They allow for the mainstreaming of Berg liquor control products into all venues as part of a total bar service management package. 
The integrated solutions allow servers to place drink orders from the floor without leaving their stations. This method streamlines the drink ordering process, gives servers more time to spend on servicing customers, improves staff efficiency, ensures the consistency and accountability of all drinks served and delivers total control of liquor and cash management.
Drinks are ordered tableside, entered in a tablet by a server and routed wirelessly to Epson's OmniLink T88V-i printer/monitor system at the bartender's station. The drinks ordered appear on the bartender's monitor in the order they were placed. The bartender then highlights the order on the monitor and fulfills the orders from a Berg System that electronically measures and pours cocktails according to recipes stored in the Berg system and records the order in the POS system. The drink order is then bumped from the bartender's monitor queue and the receipt is printed by the Epson printer for instant and accurate delivery to the customer.
The Epson OmniLink TM-U220-i - Multi-Station KDS controller allows staff to manage kitchen tickets, which are displayed on the KDS for easy visibility and management. The integration delivers a feature rich hardware and software solution, enabling streamlined back-of-house management and improved front- and back-of-house communications, order speed and accuracy, and ultimately, increased efficiency.
Headquartered in Monona, Wis., Berg manufactures a complete range of beverage and liquor control systems for liquor, beer, wine and other beverages found in all types of venues