Angie Hospitality Introduces New PassPoint Hotspot 2.0
Get great content like this right in your inbox.
Subscribe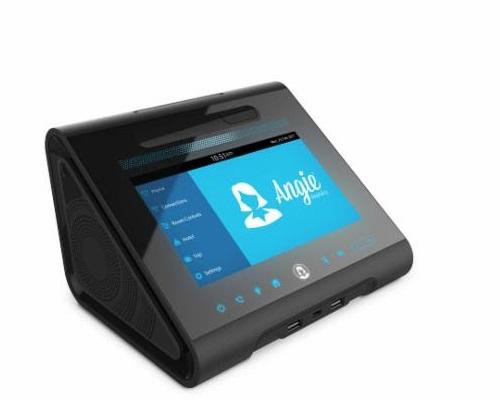 Angie Hospitality has announced the addition of PassPoint Hotspot 2.0 technology that leverages Global Reach Technology's Hotspot 2.0 guest WiFi solution to its virtual assistant solution.
This next generation WiFi platform mirrors today's cellular connectivity experience, streamlining the authentication process and allowing guests to securely connect to hotel WiFi with a simple click. The integration ensures that each guest can effortlessly and securely connect multiple personal devices, including WiFi only tablets and laptops.
Built upon Global Reach Technology's Hotspot 2.0 OSU, Angie's ability to provide Hotspot 2.0 functionality requires minimal effort to connect, yet delivers the highest WPA2 security encryption. This is achieved using a one-time provisioning file that is transmitted to each guest device, automatically configuring the WiFi settings and all necessary encryption protocols without the need for human intervention. Once registered and provided with a Passpoint Hotspot 2.0 credential, guests are then able to automatically and securely connect to WLAN Hotspot 2.0 coverage areas anytime they are within range, including in guest rooms, lobby, common areas, meeting rooms, etc. where Hotspot is enabled.
Based on an enterprise-class, cloud-managed platform with secure, scalable and highly-available architecture that is continuously monitored in the cloud, Angie has the ability to self-configure for each property and room as soon as the device is plugged in.
Angie is a comprehensive in-room solution that responds to guest requests using intuitive voice or touch screen interaction. The flexible, modular platform allows Angie to serve as a complete stand-alone system or integrates with leading hotel technology systems.