3 Ways to Improve the Mobile Booking Process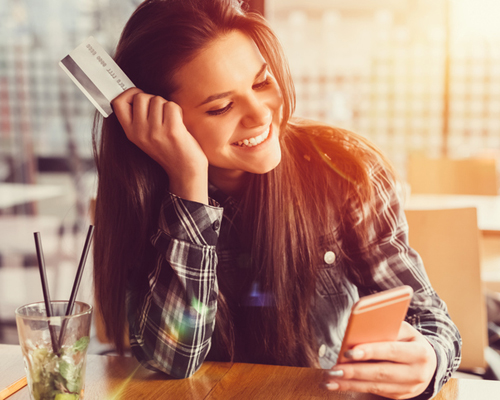 More than half of travel booking transactions are completed on mobile devices, thanks to the open embrace of mobile engagements by travel organizations; however, these transactions are limited to mobile being used as an additional channel rather than truly understanding how to create a positive customer experience. In the past, many organizations have believed a successful mobile application should mirror their traditional website. In today's mobile-first world, this strategy has proven ineffective. New research, reveals this simply does not garner success. In fact, it could be preventing it. This article from NTT DATA Services discusses in depth what hospitality organizations can do to reduce mobile booking friction.
A recent study on customer friction by the Hotel Electronic Distribution Network Association (HEDNA), in conjunction with NTT DATA Services, reveals when booking a hotel, 40 percent of all areas of frustration, or customer friction, can be attributed to the process of using the company's mobile site. Customer friction is defined as any aspect of customer interaction that has a negative impact on the customer's experience. The less friction a customer encounters, the more likely they are to be satisfied with a product or service and continue to do business with that company.
Because 55 percent of consumers abandon a transaction when frustrated, the fact that so many regularly experience customer friction should concern travel organizations focused on profit and customer retention. In fact, NTT DATA found hospitality organizations that remove friction from their customer experiences are twice as profitable as their peers. Thankfully, companies can reduce friction by improving their mobile applications.
In the past, engagement metrics, such as time spent and page views, were used to demonstrate strong consumer interactions on traditional websites. Hospitability companies need to redefine their measures of success when dealing with mobile booking applications. For goal oriented customers a successful experience is when they spend less time in the app, but are still able to accomplish their task (i.e. book a room).
According to the aforementioned research, consumers experienced customer friction when a mobile booking site forced them to endure:
Unnecessary scrolling or clicking;

Time-consuming or unrelated upselling opportunities during the transaction;

Difficult-to-find details regarding the properties or booking;

Multiple entries of the same information within a transaction or for known customers such as loyalty program members.
In addition, after all this typing, clicking and searching, some mobile applications did not even allow transactions, meaning users had to wait until they could access a desktop computer to complete their goal.
Booking applications often struggle to provide experiences that are both useful and quick. Interestingly, brand.com apps have proven to experience more success than their online travel agency counterparts.
Booking information on brand.com sites is both more readily available and easier to access. Customers move in and out of the application much faster, and because their information is often automatically saved, the number of screens and forms to complete were limited. Each of these advantages make the overall customer experience faster and simpler – two crucial needs that mobile hospitality applications must strive to meet to avoid customer friction.
Regardless of whether an organization is a hotel brand or online travel agency, mobile booking applications have room for improvement. In order to do so, travel organizations should focus on three areas when enhancing their mobile application's features: process, engagement and technology and data.  
Currently, booking processes can be long and tedious. Organizations need to make the process simpler and efficient on mobile devices. For example, organizations can limit the number of steps and decision points used to prevent consumers from becoming overwhelmed by unnecessary choices and focusing on the transaction, which could lead to an abandoned purchase.
Consumer engagement during the booking process must also maintain a careful balance. While the process should be quick, consumers and hospitality companies must remain engaged in the transaction throughout their time on the application. Therefore, organizations should not upsell or redirect during a transaction, but rather afterwards with targeted emails or binary options. Additionally, the faster the consumer can move in and out of the application, while still accomplishing their goal, the more positive their experience will be.
Finally, organizations should take full advantage of the technology and data behind the mobile application. When customers fill out forms or have existing profiles, their basic information should be saved and auto-populated when it will be needed for other forms. Consolidating the information required from consumers as much as possible decreases the chance of presenting duplicate or conflicting information, which, in turn, increases the simplicity of the interaction and allows for more opportunities for individualized guidance.
To achieve market success, hospitality organizations must focus on a simple mobile distribution strategy that removes internal barriers and increases speed for the customer, rather than maintaining a booking experience that mirrors the traditional website. The customer's needs must be considered – and for mobile booking, those needs are speed, simplicity and efficiency. When a business simply views their product from the customer's point of view, the organization will create a better customer experience that leads to a higher conversion rate and happier customers.