3 Steps to Help Hoteliers Befriend Big Data and Identify Optimal Real Estate
Get great content like this right in your inbox.
Subscribe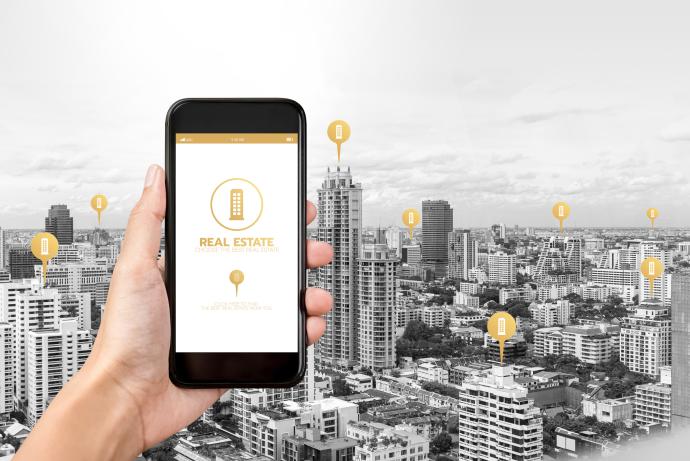 We've all heard this before, but location is everything. The location of a property can make or break occupancy rates and become the difference between a booming hot spot or a vacant flop. The problem is that many hoteliers do not have the proper tools to analyze customer datasets to assess the demand for prospective locations.
Luckily, hoteliers have access to a wealth of information with visitation intelligence—an emerging category in data analytics that leverages consumer traffic to collect insightful patterns about visitor behavior. Although poring through large datasets can lead to analysis paralysis, by approaching it with the right perspective, hoteliers can realize the immense value in this information for making development decisions. Keeping this in mind, there are three important principles to consider when approaching visitation intelligence as a tool for understanding consumers:
Identify Demand Through Data.
It can be easy to look at a large dataset of customer information from a narrow perspective. However, looking at datasets holistically allows hoteliers to understand visitation trends. Let's say you're considering building a new property in Brooklyn because you have a hunch that travelers who visit Brooklyn are staying in downtown New York City hotels and visiting Brooklyn during their meetings. The task then becomes figuring out exactly which hotels they are staying at and which points of interest in Brooklyn are attracting people to the area. Are overnight visitors who visit, for instance, the new Barclays arena staying in downtown New York because there are more rooms there? Arrivalist found that 18% of all visitors to New York primarily stayed in Brooklyn an average of two days and five hours. This data was then used to pinpoint which hotels had the largest share of trips among New York hotels.
Learn Your Demand Generators.
In the hospitality industry, symbiotic relationships with other businesses are as inevitable as they are necessary. Popular locations in a community play an important role in a consumer's choice of hotel, and they must be considered when assessing the potential viability of a building location.
In New York for example, key development locations can be found in centralized areas like the Flatiron District and Lower Manhattan. These are locations that all New York hotel guests were found to have visited at some point during their stays in the city. Choosing to build in the vicinity of any of these locations would seem to be a much better choice for a New York hotelier, but perhaps not. Using location data, hotel developers can see whether people who visit technology-related points of interest are staying near their meeting place or actually staying closer to night-life- and entertainment-rich areas such as Washington Square Village or Times Square.
No matter where a location is being assessed for a new hotel, it's important to know which surrounding areas drive demand for tourism in order to make a well-informed building decision.
So You Have Data. Now What?
You have identified demand, you've learned your demand generators, and you have loads of data to sift through. Here comes the fun part: sleuthing out patterns, piecing the puzzle together and ultimately predicating consumer behavior. Armed with location data, hoteliers can predict the visitation behaviors of consumers for a prospective location by assessing the duration of their stays with other hotels in the area. Hoteliers can look at the patterns that emerge from location datasets of consumer visitation details and discover exactly how long consumers stay in which locations. By doing this, hoteliers can focus on choosing a location that aligns with the experience they want to offer their guests. Moreover, hoteliers can decide on a location based on the popular experiences in a particular area.
What This Says About Hotel Development Feasibility and the Future of the Hotel Industry
Looking at datasets with a critical eye opens opportunities for hoteliers to understand their consumers in a way they couldn't in the past. With the use of data, business decisions can evolve from what's happening within your hotel's walls into an understanding of what your customers do outside of them—an understanding that can drive strategic business objectives and maximize profits.
Though large datasets can be difficult to pull insights from, with the right tools, development decisions for new hotels can become more strategic and lead to more profitable hotels if the hospitality industry embraces them. In time, if hoteliers embrace the science of location data for development, it has the potential to improve the lives of both hoteliers and consumers, thus unlocking a world of possibilities for the hotel industry.
About the Author
Cree Lawson is CEO and founder of Arrivalist. He is a new media pioneer best known for creating Arrivalist, the largest location data company in the travel sector, and Travel Ad Network Inc., which made INC Magazine's List of 500 Fastest-Growing Companies. After a two-decade career in journalism and travel advice, Cree always wondered why he was building databases of subjective opinions about where to travel instead of collecting objective, evidence-based behavioral insights into where people travel. Cree's desire for objective, evidence-based travel insights led to the creation of Arrivalist.