Windsor Capital Group Increases Profitability, Reduces Cost with Cloud-Based Accounting
Get great content like this right in your inbox.
Subscribe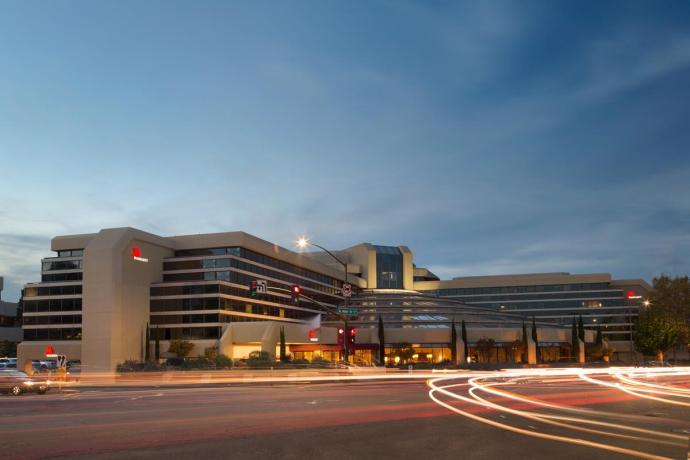 When Windsor Capital Group (WCG) hired Neil Cohen as chief financial officer nearly eight years ago, the well-established hotel ownership and management company was at a critical juncture. With more than 35 years of success in hospitality management under its belt, WCG had seen its fair share of change in the hotel industry. The hotel industry itself was adapting to the digital era and embracing various disruptive technologies, and WCG's accounting and operations systems were in serious need of a 2.0-like makeover.
"We were stuck in the old way of doing things," said Cohen. "We had a bulky, on-premise IT infrastructure with a massive server and a self-operated, outmoded DOS-based software system. Access to data was limited and overhead costs associated with making manual updates were high. The system operated basically as an electronic duplication of our paper records, lacking in any real analytics or business intelligence capabilities.  Portfolio-wide consolidations, comprehensive financial reporting and data entry and retrieval were impossible. It was untenable and the benefits of transitioning to a cloud-based financial software solution were loud and clear and unable to ignore."
Tasked with the responsibility of bringing WCG's financial operations into the 21st century, Cohen set out to identify and implement a more efficient, cost-effective and intelligent cloud-based accounting platform. 
After exploring a variety of options, Cohen – with the support of the WCG management team – pulled the trigger with M3, a provider of cloud-based financial software solutions for the hospitality industry.
"What first attracted me to M3 was that it was developed by people in the hospitality business exclusively for the hospitably industry. In other words, they spoke our language," said Cohen. "That alone set them apart from the competition. Add to that M3's tailor-made service packages and the option to scale with your business…and the decision was a no brainer."
By leveraging M3's proprietary hotel benchmarking index, which at the time combined data from more than 1,500 properties into a single accessible data set, Cohen was able to see how WCG stacked up against competitors. And with the innate mobility that only comes with a cloud-based system, Cohen and his team finally had access to real-time data rolled into an intuitive dashboard providing visibility into key metrics – any time, anywhere. Quickly recognizing the ease-of-use and instant value that the software provided, it was not long before Cohen and his team rolled out M3 as a mandatory company-wide operations interface.
"The implementation process across our 21 properties couldn't have been smoother. The software is intuitive and user-friendly, not to mention, M3's team is quick and responsive to adapt to our changing needs," said Cohen. "In addition to offering on-demand support and technical assistance, they listen to us and are receptive to suggestions. If I come to them and say, 'Hey, can we do this?' they take my suggestion to heart and the answer that usually comes back is, 'Yes, we can develop that for you, Neil.'"
From profit and loss management to automated reports, M3's cloud-based platform gives WCG's operations personnel visibility into the financial transactions taking place at every level of the company and at each property while delivering the comprehensive business intelligence necessary to identify the key performance indicators that drive business forward.
Upon implementation of M3's accounting software solution, Cohen saw an immediate positive impact on cost savings and productivity. 
"Since making the switch from the old DOS-based system to M3's cloud-based software, the difference in our financial decision-making capabilities has been night and day. It was like we were operating in the dark before M3," said Cohen.  "With insights gleaned from access to real-time data displayed in a user-friendly format with gauges, dashboards, trendlines and more, my team and I are now equipped with the exact knowledge we need to make more informed financial decisions that impact our bottom line. What's great is that as M3 grows, so does the integrity of the financial benchmarking data.  We were thrilled with having anonymous benchmarking data from 1,500 properties when we started, but today, those data points are from over 5,000 properties giving us unparalleled analysis capabilities."
For WCG, the implementation of M3's industry-specific, customizable and scalable cloud-based financial solution resulted in an increase in efficiency, reduction of costs and improvement of overall performance and profitability.