When Its Accounting Solutions Were More Headache than Help, Blue Water Development Sought Something New
Get great content like this right in your inbox.
Subscribe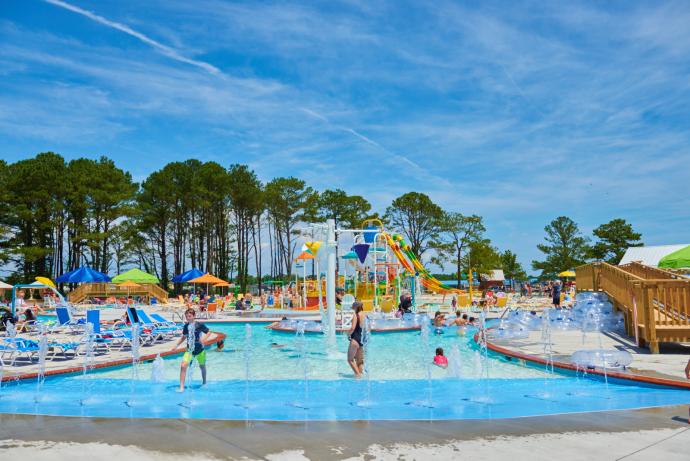 As the accounting manager for a real estate development company, Christy Baer is responsible for the company's multi-faceted portfolio, which includes hotels, RV resorts, residential real estate and attractions, including a waterpark, offshore fishing excursions and golf getaways, to name a few. When it came to choosing a new accounting solution, Baer knew it was imperative that she incorporate robust, yet customizable, tools to meet the diverse needs of Blue Water Development's hospitality businesses. For years, Baer used QuickBooks for some of the company's assets, but was not pleased with the lack of financial details and audit trails and its inability to be customized to their needs. Furthermore, the hotel management company overseeing Blue Water's hotel portfolio was using a different platform for its accounting needs. With multiple accounting products serving various aspects of the company, it was virtually impossible to compare reports and analyze data – let alone spot trends that impacted the organization.
In need of a comprehensive and customizable solution, Baer discovered that M3, the accounting software utilized by Blue Water's hotels, could also service the company's non-hotel entities. Baer knew of M3 and its capabilities within the hotel industry but needed the solution to also support the company's waterparks, amusement boats and campgrounds. As a powerful cloud-based financial platform serving the hospitality industry, M3 offers Baer all the ease of use of an off-the-shelf solution, like Quickbooks, but with many additional features and more robust reporting tailored specifically to her needs. Used by more than half of the top hotel management companies in the U.S., M3's Accounting Core platform was rolled out to Blue Water's hospitality businesses, which yielded standardized accounting and financial analysis across the board. 
Using M3, Baer is now able to compare and consolidate financial reports for every business in her organization.
"M3's versatility has been a total lifesaver for us," said Baer. "Instead of having two sets of reports from two different platforms, I'm now able to easily switch from a hotel to a waterpark with the touch of a button."
Not only is Baer now able to compare apples to apples with standardized reports, M3 also allows her to narrow down each report with a tailor made database to view more detailed information for each individual business.
"M3 is well-known for being the most widely-used and most recommended solution in the hotel industry, but for me, the platform's most valuable asset is its ability to adapt and be just as efficient with amusement properties and campgrounds as it is for hotels."
With a streamlined cloud-based accounting system in place across Blue Water's hospitality businesses, Baer and the company's leadership are now able to quickly toggle between standardized reports for the entire business – whether onsite or at home.
"With M3, our owners and investors are more aware of what they're reviewing at all times," said Baer. "We're all on the same page, which makes it easier to see side-by-side results and make better decisions."
Through M3, Blue Water was able to drive cost savings and increase business insight, which allows investors and management teams to make more informed decisions for the brand as a whole.