In Two Years, 2-Way Connectivity with OTAs Results in 240% Growth in Online Sales for Frogner House
Get great content like this right in your inbox.
Subscribe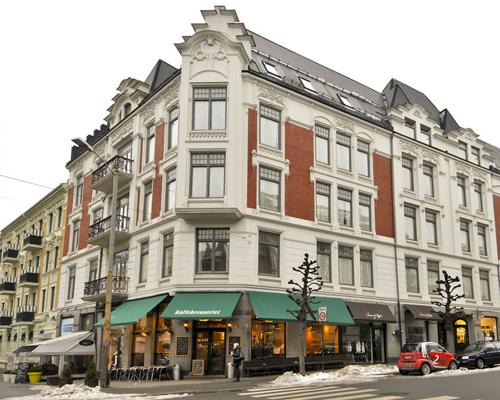 Frogner House is a serviced apartment operator in Oslo offering more than 400 apartments in 13 locations across the Norwegian capital. Our portfolio has a range of options from studio to 4-bedroom apartments suitable for both long and short-term stay. All our apartments can be booked online from our website as well as through OTAs.
When we started in 2005 by converting the well-known Frogner House Hotel into serviced apartment blocks, the 'Serviced Apartment' concept in the Scandinavian market was still at a very nascent stage. Buoyed with our early success, we overhauled our system and concept in 2009 and focused on expanding our portfolio.
The Nordic hotel market is characterized by regional operators that have a strong position. A major oil business destination, Oslo gets a sizable number of visitors from Europe and the USA; hence it is important for us to be visible in these markets. We have been using Protel as our property management system for some years now, and tried another channel manager to manage the OTAs. However, the experience was far from satisfactory due to excessive mapping and manual allotment.
After all, updating rates and availabilities for more than 400 apartments in different categories across multiple OTAs is a time-consuming affair, and we were struggling. This being a labor intensive process, there were high chances of human error. A tiny mistake in rate or availability, and we could have lost out long-stay guests causing significant revenue loss. Since we are a popular choice of guests, not having the ability to immediately update our rooms and rates was a potential handicap for our revenue stream and constant hindrance on our revenue management team.
I came to know about eRevMax at a hospitality trade event in 2013, and immediately liked it because it was easy to use and understand. It also offered seamless connectivity with all leading online travel sites we wanted to connect. That it has already integrated with Protel was a bonus! We implemented RTConnect, their enterprise connectivity service automating the distribution process for each property in 2014.
What we enjoy most about the solution is the ability we have to manage all our properties centrally and enjoy the support of centralized contracts with distribution channel easily. We are always visible online, it continuously distributes our live rates and inventory to multiple booking channels, and it delivers updates back into our property management system (PMS) in real-time so we never have to worry about overbooking.
After implementing eRevMax, we experienced positive results right away. For the two years from 2014-2016, we have seen our online sales grow 240% with a 305% increase in room nights via online sales. We have experienced an overall growth in business and our occupancies have gone up by 15%.
We are also using RateTiger Shopper, their rate intelligence service to monitor our competitor rate movements and closed-out dates. From the LIVE OS dashboard, we keep an eye on key producing markets, analyse channel performance, demand index and accordingly adjust our rates and availability for maximum yield.
We also enjoy the LIVE OS dashboard. It has in-built tiles that provide a quick summary of reservation, budget, booking pace, etc., including a shopper tile which shows us how we match against competitors. I can easily say that we have not yet been able to utilise the full potential of these tools.