09/25/2018
Three Ways to Practice Empathy When Building Better Digital Products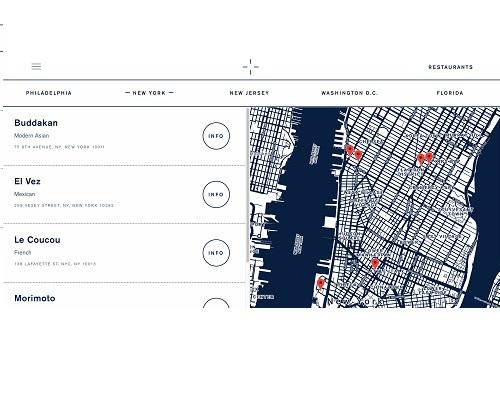 This article from NYC-based strategy and design practice Sub Rosa details their approach behind developing well-rounded digital solutions for its clients, including STARR Restaurant Group.
In June, STARR Restaurant Group debuted the redesign of their parent website along with 33 revamped sites for their restaurants. They tapped Sub Rosa, a NYC-based strategy and design agency, to bring this new digital ecosystem to life, and make sure it felt both coherent and consistent.  At the core of everything Sub Rosa designs, is its Applied Empathy methodology, a practice which seeks to develop well-rounded solutions by generating better understanding. Through thoughtfully-applied empathy, the agency created an easy-to-use, responsive digital experience with an elevated design aesthetic synonymous with the STARR brand.
While this type of process has almost unlimited and wide-ranging applications, here are three ways to practice empathy when building digital products:
Think Like a User. Digital products, especially websites, usually have multiple levels of users with numerous types contained within those levels. The primary focus is almost always on the end user or site visitor. Thinking about and designing for the usability of the backend and the people who may or may not be "technical," along with updating and maintaining the site on a regular basis are incredibly important and sometimes overlooked. The same intuitiveness and frictionless experience we aim to provide on the front end should be present in the UX of the backend as well.
Gaining a deeper understanding of your users (both end and intermediate) should be a two-sided approach, combining both human experience and data. The easiest way to think like a user is to speak with users. Stakeholder interviews, surveys and co-browsing are all ways to uncover insights and opportunities with existing or competitive digital products. In the case of a website, understanding why a user went to the site, what they were looking for, why they chose a particular method of navigation, or if something is hard to find, can help inform the user experience and ultimately the design of the product.
Quantitative data is not always available, especially with new products, when it can be compared against the human-sided results of user research and help paint a clearer picture  when it comes to providing a frictionless user experience. Digesting quantitative data from tools like Google Analytics or Flurry, can show user behavior at a large scale, in addition to any discrepancies between usage data and qualitative methods. Reviewing data also allows for understanding the different categories of users based on the metadata provided. Adding Spanish translations because 22% of traffic is coming from Spanish-speaking countries and on average the bounce rate is higher for those users, is just one example of the type of insight you can derive from diving into data. Talking to users and measuring what they do further allows product teams to better understand and start designing experiences with a more informed context.
Optimization. On a more fundamental level, users go to or use a digital product with either the expectation of value or fulfillment, and sometimes both. Optimizing for mobile in this context is closely tied to those expectations. It's rare that a product team gets the opportunity to set the user's expectations before they use a product, and one way or another that user and their expectations are coming and your product can meet and exceed or it can disappoint. Unfavorable first impressions are hard to overcome and having a slow mobile experience can be as bad as not having one at all.
Optimizing mobile experiences also forces the prioritization and organization of content. Less screen real estate often requires a responsive site to stack page elements which leads to more scrolling to accommodate. Ensuring that content is prioritized and informed by quant and qual data, and that a considered hierarchy is established to meet a user's needs/expectations will be key.
Keeping with expectations, we should touch on accessibility, as well. If understanding and planning for users with disabilities using your product is not part of your standard design and development process, it should be. Not only because there are laws and requirements for websites and digital products, but also because making the conscious decision to exclude users with disabilities says more about your company than your product.
Build, Measure, Learn, Repeat. Made famous in the Lean Startup, the build/measure/learn feedback loop is a great way to visualize the iterative product development lifecycle, although I'm admittedly advocating for changing the order of the first cycle. Previously, we listed several methods and ways of allowing you to "Think Like a User," which is pretty much the learn phase.
If we believe we have a solid understanding of our users and how we can provide value to them, then our next step is to start building. Every product is different, so it's difficult to define the right level of fidelity as a rule for the first iteration. My preference is to understand the minimum amount that can be built in order to provide value, specifically our value hypothesis, to the user.
Once we have a working software of some sort, there is usually a testing or quality assurance phase. User testing, both internally and externally, is important to validate the vast amount of assumptions and guesses that have been made since you last spoke with your users or stakeholders. Making sure that the appropriate measurement collection tools are in place prior to this user testing will allow you to make the most of these sessions, which means looking for impressions, thoughts, successes and opportunities from conversations or surveys with these testers. We would also want to have some level of analytics and monitoring to analyze as well, as all of this information feeds into the product roadmap and continues the cycle.
To sum it all up, incorporating empathic processes by better understanding your users has wide-ranging benefits. The examples above show how these processes should be foundational at all phases of product building and integral to the product roadmap. Diligently working to understand and serve our users not only ensures that we are prioritizing their experience, but also leads to better digital products.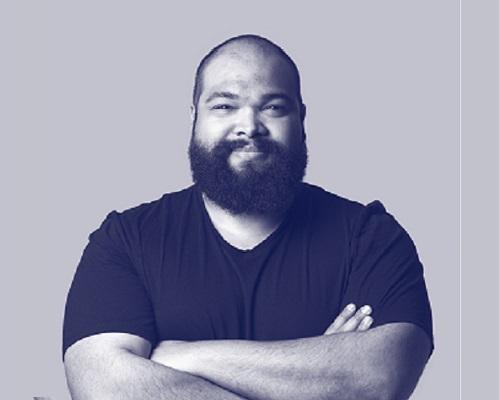 Joseph Robinson, Executive Creative Technology Director, is an award-winning tech leader and master architect of tech solutions for all Sub Rosa's digital projects. Having served as the Technical Director for the highly respected children's companies Sesame Workshop & Toca Boca, Robinson has led numerous technical teams and garnered four Daytime Emmy Nominations for Outstanding New Approach. He has worked on a broad range of digital projects and initiatives that span the globe, including building a Content Management System (CMS) to create mobile-friendly websites for Sesame Street co-productions in South Africa, South America and Asia. Constantly learning new technologies to stay at the forefront of technical innovation, Robinson is a Blockchain enthusiast. When he's not solving for the next big tech solution, you may find him 12,500 feet up in the air skydiving.