07/01/2019
Teriyaki Madness Expands Delivery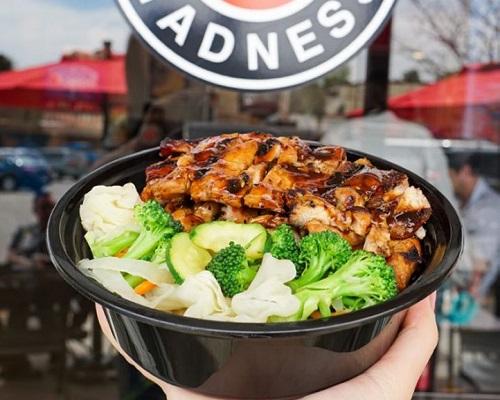 Building upon the success of its TMAD app that launched last year, Teriyaki Madness is expanding delivery by adding new partners and expanded options.
After boosting same-store sales by 13.4 percent—nearly 20 times the industry average—and growing off-premise sales by 30 percent in 2018 in large part due to the new app, Teriyaki Madness has expanded third-party delivery partnerships to include nearly every prominent player on the market.
Customers who order online or directly through the Teriyaki Madness app can choose to have their food delivered. On the back end, third-party delivery partners like DoorDash, Postmates and others, are the delivery vehicles. In the past, customers could only order directly from these third parties, but Olo's Dispatch technology allows the system to work in reverse. Customers still get their food, delivery companies still get their delivery fees, and it reduces the commission to nothing for the franchises—a win-win for everyone.
"With The Teriyaki Madness app, we are seeing positive results and profitable growth with online ordering and third-party delivery," said Jodi Boyce, VP of Marketing for Teriyaki Madness. "Consumers are demanding convenience, and our new all-in-one system gets them the food they crave fast. Delivery has become a huge part of our business, and Dispatch gives us the perfect tool to make our efforts even more profitable."
While TMAD works with a variety of third-party delivery companies, the brand was looking for a way to reduce commissions for its franchisees. By implementing Dispatch, the process is reversed. Having customers place delivery orders through Teriyaki Madness platforms reduces commissions while still maintaining relationships with third-party delivery services—and access to new customers and marketing opportunities, as well. With the new platform in place, TMAD's goal is to have 50% of digital orders come in through its app and the other 50% originate through third-party delivery vendors.
"In nearly all of our markets, customers can place an order on our website or in the app and get it delivered from the most convenient third-party partner available," said Michael Haith, CEO of Teriyaki Madness. "The customer pays the delivery fee and the commission goes away, combatting profit erosion and ultimately protecting our franchisees' bottom lines."