Smoke's Poutinerie Selects Givex for Chain-Wide Rollout   
Get great content like this right in your inbox.
Subscribe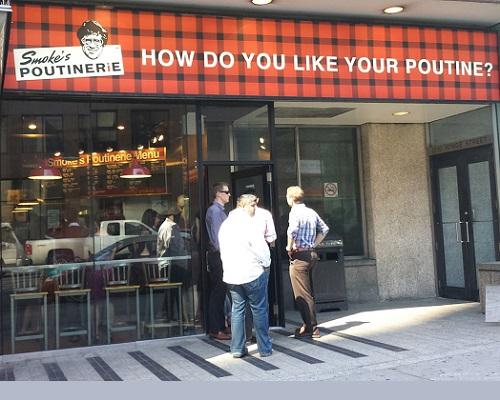 Toronto-based Smoke's Poutinerie is rolling out Givex's Vexilor POS.
Vexilor will be used in all Smoke's Poutinerie retail and non-traditional locations as well as its fleet of mobile food trucks.
Smoke's Poutinerie has been serving up Canada's iconic dish of fresh-cut fries, piping hot gravy, and squeaky cheese curds since 2009. Smoke's Poutinerie has over 150-plus locations in Canada, with another 50-plus locations open or in development in the United States and beyond.
To find the POS needed, Smoke's Poutinerie looked for a partner that could deliver on cost and provide third-party integrations with ease. Out of the shortlisted candidates, Givex's Vexilor POS came out ahead, thanks to Givex's deep experience and technological functionality in Customer Relationship Management (CRM).
"They understand our vision to bring Poutine to the masses and can deliver ENTERTAINMENT fueled experiences to our Plaid Nation Fans worldwide," said Ryan Smolkin, CEO (Chief Entertainment Officer) of Smoke's Poutinerie.
Vexilor POS tablets can support many different food and beverage operations, including dine-in restaurants, take-out counters, food trucks and festivals. Smoke's Poutinerie looks forward to taking advantage of many of Vexilor's innovations, such as self-ordering kiosks, in the future.