11/05/2018
Selfridges to Debut Technology-Driven Restaurant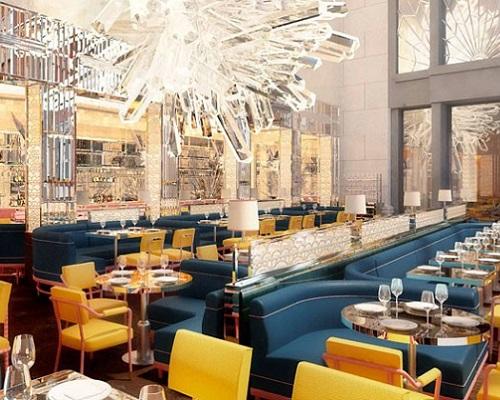 Famed London department store Selfridges will debut Brasserie of Light, a technology-forward restaurant later this month.
It's part of a $390 million dollar renovation of London landmark.  Brasserie of Light is described as "the ultimate destination restaurant and bar" and features IT and Internet solutions provided by QDOS-sbl Group.
QDOS-sbl was approached by Caprice Holdings after having previously provided converged IT and Internet solutions for the Ivy Collection; the first contract being the Ivy Market Grill in Covent Garden in 2014, followed by a further 30 Ivy Collection restaurants nationwide over the past four years. The requirements of the Brasserie of Light were assessed in order to provide an IT LAN Network including HP PC's and printers supporting Google Apps for Business, enabling user access to email, and collaboration tools along with online cloud storage and business-grade network security - encryption, email security, mobile security and unified threat management.
In order to support Internet access for all diners and staff, QDOS provided a 100Mbps Fibre Leased Line with a resilient backup circuit. The circuit is securely partitioned for the back-office Internet and for guest usage. Ruckus Zonedirector and Wireless Access Points support a centralised WLAN solution, with Captini providing social WiFi marketing, building customer loyalty and reputation management to drive repeat business.
Ongoing, QDOS-sbl will provide 24/7 x 365 remote IT service desk and on-site maintenance service support to the restaurant.