Rosa's Thai Cafe Boosts Sales with Actionable Guest Insights
Get great content like this right in your inbox.
Subscribe
London-based restaurant group Rosa's Thai Cafe reports a sharp increase in sales, footfall and guest experience metrics since partnering with restaurant intelligence platform Yumpingo.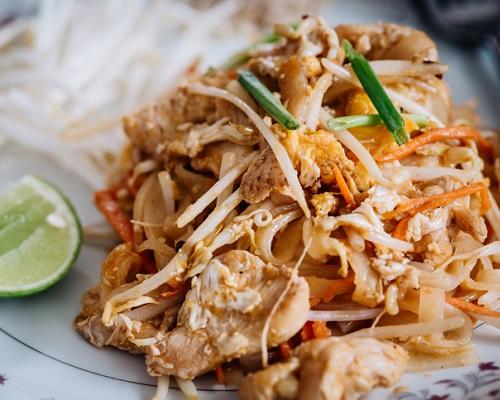 In just six month, actions taken on the basis on Yumpingo's insights via its real-time, one-minute guest survey have been instrumental in driving a significant jump in Net Promoter Score (NPS) from 62 to 79.
Yumpingo says these results demonstrate the value of giving the consumer a voice, which then informs decisions at the executive and leadership levels.
"We approached Yumpingo last year as we wanted to gain more actionable insight on where we could improve our performance," says Gavin Adair, Managing Director of Rosa's Thai Café. "We're determined to focus on customer satisfaction to grow the business, so it's phenomenal to see such immediate payback, in both sales and guest feedback, from decisions supported by Yumpingo data. Previously we'd have had to rely much more on gut-feel to guide our choices so it's invaluable to have a way to really listen to and learn from our customers."
Key to Rosa's success was an emphasis on fortifying value for their consumers. For example, the restaurant generated an immediate 5% uplift in sales across six weeks following a decision to trim prices on dishes identified as underperforming on value, based on insight generated by thousands of Yumpingo customer reviews.
This singular data-driven change delivered a 6x ROI on the Yumpingo service over the period as happier customers spent more while enjoying better value. "Naturally any move to reduce prices feels counter-intuitive in what is a difficult market, but being armed with a huge amount of sound customer insight makes that call easier," Adair explains.
In addition in the time periods compared there was:
A 12% increase in net sales.

An 8% increase in footfall across the 14 sites.

An increase in comp sales from +2% before the pricing change to +10% afterwards.
With restaurants receiving over 7,500 at-table food, beverage and service reviews per location per month, Yumpingo offers its partners in the UK and the U.S., big data to transform restaurant operations.