05/21/2019
LoungeUp Study Finds 98% of Links in SMS Messages Sent by Hotels to Guests are Clicked
Guest Engagement Platform LoungeUp has completed a study on the effects of using SMS as a communication channel for guest engagement in hospitality. The study, published as an article on their website, illustrates how SMS is potentially the most efficient channel to increase guest engagement in hospitality.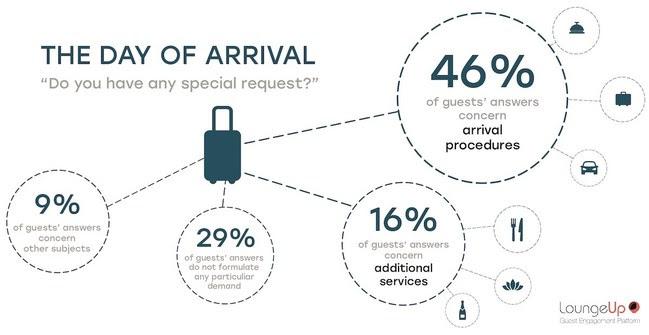 After several months of study and scouring through thousands of messages between hotels and guests, LoungeUp found, amongst other things, that 86% guest SMSs received by hotels relate to arrival logistics. That 62% of messages are positive or extremely positive, 35% are neutral and only 2% are negative. And that 98% of links within SMS messages are clicked versus 47% in emails.
The study and report provides tips to hotels on how they can use SMS as a medium to increase engagement with guests as well as cautions on possible abuse and how to avoid them.
The study focuses on how hotels can use SMS manually or through an automated sending platform.