02/21/2019
Lemonade Restaurant Group and Modern Market Eatery Merge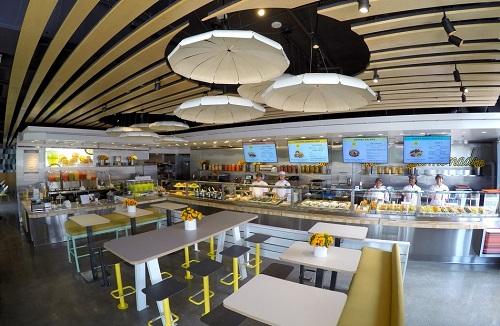 Lemonade Restaurant Group  and Modern Market Eatery have reached an agreement to merge and form Modern Restaurant Concepts, a restaurant platform.
Lemonade and Modern Market Eatery are portfolio companies of Butterfly, a Los Angeles-based private equity firm specializing in the food sector. As part of the transaction, global investment firm KKR will contribute its investment in Lemonade to the merger and become a shareholder in Modern Restaurant Concepts alongside Butterfly and the management team. Financial terms of the transaction were not disclosed.
With a combined footprint of 58 restaurants across 10 markets. Modern Restaurant Concepts has a national presence. The Lemonade and Modern Market Eatery brands will each continue to operate and expand both in existing and new markets via corporate growth in addition to franchising and licensing.
Modern Restaurant Concepts will be led by Anthony Pigliacampo and Rob McColgan, Co-Founders and Co-CEOs of Modern Market Eatery, while Larry Kurzweil, most recent CEO of Lemonade, will resume his role as Operating Partner of Butterfly and advisor to the company.
Modern Restaurant Concepts has hired seasoned restaurant executive Jim Sullivan, former Chief Development Officer of Carl's Jr. and Hardee's parent CKE Restaurant Holdings, as Chief Development Officer. Sullivan brings deep experience in corporate and franchised development and will lead the company in accelerating growth including the initiation of broad franchising and licensing efforts for both concepts.
"After working extensively with Lemonade and Modern Market Eatery over the last few years, we are confident that this merger will combine two powerful brands with an incredible team," said Butterfly Co-Founder Adam Waglay. "We're excited to continue to work alongside these two highly-differentiated concepts to expand their footprint throughout the country and internationally," added Dustin Beck, Butterfly's other Co-Founder. 
Modern Restaurant Concepts is a national multi-concept restaurant platform focused on better-for-you concepts. 
Lemonade is a California-based modern cafeteria-style fast casual concept serving seasonal, California comfort food. Modern Market Eatery is a food forward, sustainable fast casual restaurant concept. For additional information about Lemonade and Modern Market Eatery, please visit www.lemonadela.com and www.modernmarket.com.