It's Time for Restaurants to Ditch Pencil & Paper
Get great content like this right in your inbox.
Subscribe
One of the most significant transformations in the last 10 years has been the transition of business processes to the cloud via the adoption of software. However, the hospitality industry is one of the largest holdouts on adopting key business software on a mass-scale. More than 80% of hospitality businesses are still running critical operations like inventory, purchasing, menu management, and cost-of-goods tracking on clipboards and in Excel.  
The gap in data and insights left by these old-school methods, as well as the inability to aggregate and organize large amounts of critical information, can be seen in any typical week's work. Here's an example:
Sunday night: The manager does a clipboard inventory count from midnight - 3 am, after the closing shift.
Monday morning: After a few hours of sleep, the manager is back in the restaurant keying that information into an Excel sheet to check inventory. They add new rows for products they've recently ordered for the first time and - if they have time - they check a stack of paper invoices to update the price of key products. It's all saved and sent to the owner and the accountant.
Tuesday: Deciding mainly on intuition, the manager places orders by phone call or email. This is done individually with the 5-10 vendors she orders from. She hopes they deliver what she requested tomorrow.
Wednesday morning: While the manager catches up on sleep, the Tuesday deliveries come in. The staff member at the restaurant accepts them without knowing exactly what was ordered - they have no access to that data. They sign the invoices and put them in the thick manila folder in the office for the manager to review. Later in the day, the manager shows up and realizes that they received three extra cases, which she now needs to pay for or coordinate a pickup. The manager also has no idea if the vendors changed prices on any of the products. She could check, but she needs to jump into interviews for a new hostess.
Thursday: The restaurant has a great night in sales. The manager looks at the Point-Of-Sale system and sees they sold $5,000. In the back of her mind, she is wondering what her profits were because she hasn't been able to check her menu pricing in Excel for about three months. Also, she wonders how much product they went through relative to what was sold - she knows the team comped drinks for the locals and there were some celebratory team drinks at closing. There may have been some heavy pouring.
Friday - Sunday Night: It's a mad dash to get through the busy weekend and cover missed shifts and make sure the operation is running smoothly. After another couple of nights with six hours of sleep, the manager starts another inventory at the end of Sunday night. The owner calls in to ask how the week went and the manager shares perspectives - but they will all have to wait until the month is over to get a complete sense for how profitable they were. And when the accounting team finally reports, they won't fully understand what impacted the numbers. Hopefully, they made money.
Given this timeline and methodology, it's easy to see where the establishment might be losing money, or potentially missing out on opportunities to make more. Without access to critical information like changing ingredient prices, discrepancies between sales and costs, order and delivery quantities (relative to product on-hand/sell-through rates), and real-time menu profitability, the restaurant operates almost on blind faith. This is exceptionally dangerous in an industry where average profit margins are six percent, and 60% of restaurants go out of business in their first three years.
The power of software to streamline the process, save time, and provide critical, decision-making data can mean the difference between success and failure. It's time for Hospitality management and restaurant operators to embrace technology - improving their chances of success, just like operators in so many other businesses already have.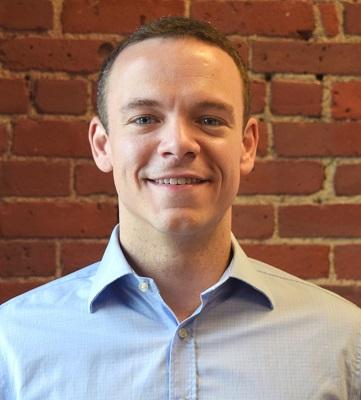 About the Author:
Rory Crawford is the co-founder and CEO of Bevspot www.bevspot.com in Boston, a food and beverage program management software that helps restaurant owners and managers take control of their entire operation - from the bar to kitchen - on any device by taking inventory, tracking orders, and providing sales data instantly backed up to the cloud and accessible anywhere.