How Wireless Power Can Help Operators Increase Revenue
Get great content like this right in your inbox.
Subscribe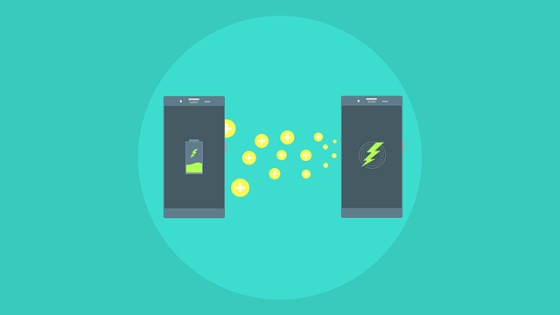 We are at the beginning of the wireless charging age; all the major phone providers now allow their new products to charge wirelessly in addition to cable charging. The first wirelessly charged tablets are now hitting the streets, and the first wirelessly charged cars are now available from BMW and Tesla.
Just as in the early days of Wi-Fi when the first adopters seized the high ground in cafes, bars and hotels, so now the provision of wireless charging is beginning to be seen as a key reason for visiting preferred locations.
Besides alleviating "battery anxiety" for consumers, wireless charging can be used to provide basic location and analytics data to businesses. This data can be integrated into more sophisticated analytics and tracking solutions as the value of the data/information is better understood.
For example, wireless charging data can be used to inform a restaurant when diners typically visit, if they are locals or out of town, and if they are loyalty card holders. With this information, the restaurant can customize messaging and interactions with diners.
Wireless charging data could also be used to inform a GM that her cellar bar is empty while the lobby bar is overcrowded. The GM can send a few messages to guests offering a free drink in the empty cellar bar as a way to move the crowd around, generate revenue, and improve customer satisfaction.
Recently, a wireless charging platform was installed at a major global hotel brand in the 24-hour bar area. During a six week trial period, sales soared with a projected 64% return on investment. Hotel guests are drawn to the bar area, and are spending longer in the bar, with an average charge time of 45 minutes per device. Guests are more satisfied. One guest even exclaimed: "This would be the reason I'd come back here."
There are numerous applications for smart and scaled wireless power in hotels, cruise ships, and other venues. We're just at the very beginning of exploring how this new technology will influence the overall guest experience, employee satisfaction and the bottom line. 
About the author
Paul Squires works for the Global Hospitality team at Chargifi. Paul has spent 10 years working for Oracle and 6 years working for Hewlett Packard Enterprise in senior development roles. He's also held senior sales positions with several startups. Over Paul's long career, he's worked in both national and international markets as well as direct and indirect sales. He's grown sales from zero to over $15 million and has created key programs such as Oracle's 'Win Back' team and Hewlett Packard's Target Account program. Paul has also won several high-profile awards, including Presidents Club at both Oracle and Hewlett Packard Enterprise.