How Video Surveillance and IoT Combine to Benefit Hospitality
Get great content like this right in your inbox.
Subscribe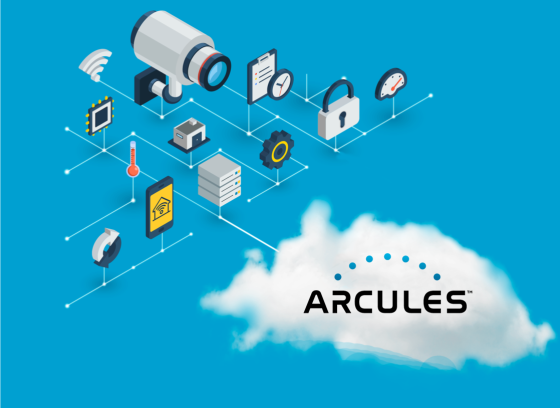 Arcules, a provider of video cloud internet of things (IoT) as a service technology, recently launched the Arcules Intelligent Video Cloud platform. This platform aggregates and analyzes video surveillance and IoT sensor data, identifies trends in that data and applies predictive analytics to help businesses optimize operations and improve safety. Using the Arcules solution, businesses can access these insights anywhere and from any device in a streamlined, centralized platform, and quickly scale the solution without the need for additional maintenance or hardware.
In this Q&A with the company, HT learns how this technology could benefit the hospitality industry.
HT: What common problems in the hospitality industry could intelligent video technology address?
ARCULES: Intelligent video technology can optimize both customer service and physical security within the hospitality industry. This technology has the potential to improve the guest experience in a number of ways including diminishing guest wait time, staffing cost-effectively, informing service personnel about guest dissatisfaction and several other experience-improving applications. Intelligent video can also reduce physical security monitoring by bringing the most important and relevant information to the attention of security professionals.
HT: How can this technology help hoteliers manage their properties more effectively?
ARCULES: Intelligent video technology can identify patterns in video footage to predict apparently "random" spikes in guest traffic to valet stands, check-in desks, and other service locations. By aggregating and analyzing this video data, an intelligent video platform can understand those patterns and then recommend appropriate staffing levels for those locations in advance. By preemptively staffing more people, and preparing employees for increased traffic, hoteliers can use this type of platform to cut down on guest wait time, improve guest satisfaction and increase staff efficiency. 
HT: In what ways could this technology improve the guest experience?
ARCULES: This technology can improve the overall guest experience by optimizing staffing levels to decrease guest wait-time for services like the check-in desk, valet and restaurants. The technology has the potential to improve wait time estimates for in-hotel restaurants and bars. By analyzing traffic and dwell-time patterns, intelligent video can help hosts and hostesses give waiting guests more accurate estimates about when they will be seated and help ensure that guests with reservations don't have to wait for their table upon arrival.  Additionally, foot-path analysis identifies opportunities for upsell on guest activity/excursions, food and beverage, and retail/spa promotions. 
HT: What security applications does this technology have for the hotel industry?
ARCULES: Integrating with IoT sensors, intelligent video can aggregate and analyze data from multiple inputs to take a proactive role in identifying suspicious behavior in security footage.This type of platform can then bring suspicious activity to the attention of a security professional. The platform works to surface the most important and relevant information to supplement human decision-making. This can increase efficiency and decrease errors.
An intelligent video platform can also work to stop crime before it happens. For example, in a smaller hotel, there may not be someone consistently monitoring footage looking for potential criminal activity. This can leave hotels vulnerable to crime. If a luggage room is unintentionally left unlocked, and there is suspicious activity surrounding the room, a intelligent security platform could work to lock the luggage room door before a theft occurs and notify a manager or security professional. 
HT: What are the benefits of cloud-based security technology for hoteliers?
ARCULES: The cloud helps intelligent video surface relevant insights in close to real time which means that hoteliers don't need to rely on analysts to manually review footage, saving time and money. These insights can help hotels run more efficiently and better understand their customers. 
Additionally, cloud-based hotel security allows hoteliers to remotely manage all updates to the security system. If a chain has several disparate locations with no dedicated, on-site security staff, a cloud-based security solution makes it much simpler to maintain the entire system. The cloud alleviates the need to physically visit each camera location to update the firmware and reduces the costs associated with an on-premise security solution.
The cloud also gives hotels the ability to quickly increase and decrease the scale of their video security operation, which helps growing hotels increase the scope of their security system as needed without the scaling challenges of on-premise solutions.
HT: What makes a hotel property a good fit for this kind of cloud-based technology?
ARCULES: Intelligent video technology would be a good fit for a property if a hotelier finds that the current, on-premise security solution is becoming cumbersome to manage and maintain, or if a property is looking to make its security more proactive rather than reactive. As the technology can help identify trends across multiple locations, hotels with multiple properties would also benefit. Similarly, if the hotel or group is growing quickly and needs to be able to quickly increase the scale of its security within a location, or across several new sites, this technology can help hotels scale their security accordingly.  Any hotel that is looking to uncover business insights that would allow the property to operate more efficiently would be a good candidate.