How Texting Can Increase Positive Reviews
Get great content like this right in your inbox.
Subscribe
This article from Zingle provides insights on how hospitality companies can improve their guest experience and increase operational efficiency in  real-time by texting. 
An incredible amount of the purchase decisions we make today are driven by online reviews. Think about it. When we're considering a purchase -- whether it's a meal at a restaurant, a gift for a friend, or a vacation -- where do we turn? Yelp. Amazon. TripAdvisor. And even if we've never met the people behind the reviews we take their accounts seriously. In fact, 84% of people trust online reviews as much as personal recommendations. When it comes to hotels, online reviews are just as important. Not convinced? The truth is in the stats: 76% of travelers are more willing to book a hotel with higher scores even if it costs more than an equivalent hotel with a lower rating. And great reviews don't only attract guests, they can attract dollars too. A Harvard study found that every one star increase in a Yelp rating means a 5 to 9% increase in revenue.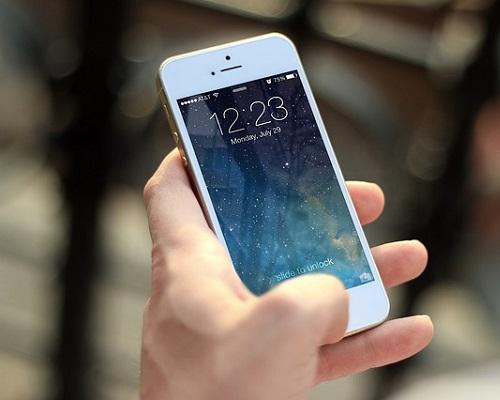 Of course, on the flipside, negative reviews can harm your business. And while these public accounts of less than stellar experiences can be scary for your brand, the truth is that sometimes no review is worse than a bad one.  You see, negative reviews provide an opportunity for reflection and improvement.
Hotels should embrace the vulnerability that online reviews present and encourage their guests to be open and honest about their stays so they can ensure they're consistently providing the best experience possible. One of the simplest ways to do this is to open up lines of communication. And one of the most powerful lines you have available to you is text messaging.
With their incredibly high open rates (98% vs email's 20%), and the fact that they're already a preferred method of communication, texts can help you meet the needs and expectations in ways that other forms of communications simply can't. And this leads to more reviews, especially the positive type.
So how exactly can hotels use text messaging to start getting more of those five-star reviews? Here are a few tips:
Make sure guests know that they can text for anything. Hotel staff should remind guests during every interaction that they can text for anything at any time from the moment they check in. Not only does this emphasize your commitment to serving their needs, but it offers a sense of security and builds trust.

Make sure guests know that they can text with staff. Post signs in and around the hotel alerting guests to this feature so that they are well-aware and can take advantage no matter where they are on the property.

Send surveys mid-stay and at end-of-stay to gauge guest satisfaction. If you can get a sense of how things are going mid-stay, you can either continue to lay on the charm for guests or up the ante by making sure your guests concerns and complaints are resolved. If guests offer a positive response to the survey, ask them to post a review on TripAdvisor. Hotels that use a guest text messaging software can even automatically direct guests to leave reviews on sites like TripAdvisor. This makes the review process easy for guests by reducing the level of effort required for leaving a positive review.
Texting with guests can also help decrease negative reviews if hotels do a few simple things:
Don't wait until the end of a guest's stay to ask them about their experience. If they're having an unsatisfactory experience, checking in midway through their trip offers you the opportunity to course correct. If you wait until the end, it's too late.

It might sting a bit at first, but encourage negative feedback. Hear us out -- if you're enticing guests to text you whenever they have a bad experience, then you can not only do something about it and improve their experience, but you can ensure other guests don't feel the same way in the future.

Teach and encourage your staff to pay attention to what the guests aren't saying as much as they pay attention to what they are. By paying attention to non-verbal cues during interactions, staff can encourage guests to text their complaint in, if they're uncomfortable doing so in person. Guests will feel heard and it may prevent them for taking to a public review site to complain.
Survey. Survey. Survey. Do it during the middle of the stay and the end of stay. Yes, this is also a way to increase positive reviews, but like we said, negative feedback is just as important (honestly, even more important). Negative survey responses can prompt a call from the hotel manager to resolve the issue and make the guest feel like their concerns are being taken seriously. Managers get the opportunity to make things right, and hotels get an added layer of feedback in addition to potentially preventing a bad review on TripAdvisor.
Given that there are 270 TripAdvisor reviews submitted per minute, hotel reputations can change in the blink of an eye. Hotels need to act fast when dealing with guest issues to ensure that reviews are changing in their favor. This requires real-time communication, and no channel is more equipped to provide this than text messaging.
Zingle provides real-time business text messaging solutions in both SMS and MMS to increase customer engagement and loyalty. The service is used across a multitude of verticals, including hospitality, where hotels like Hyatt, Cosmopolitan, and Marriott use it to deliver a better customer experience and increase operational efficiency.