How International Hotel Franchises Can Achieve Brand Consistency Across Website Translations
Get great content like this right in your inbox.
Subscribe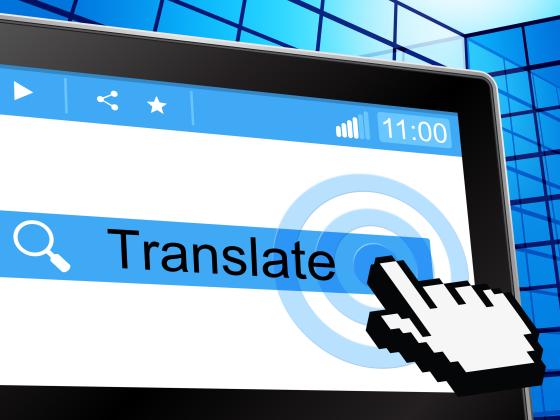 International hotel brands operating as franchises, and individual properties managed by different people or entities can have unique marketing challenges. This is particularly true when it comes to presenting a consistent brand voice and image across global markets.
Domestic chains can lean on corporate guidance for consistently branded materials such as websites, booking engines and on-site signage. But international chains face differences in language and culture that a centralized marketing team isn't usually equipped to support.
This is especially true online. International properties may need to take on the task of translating and localizing their websites and other marketing assets on their own, or relying on a translation provider. Both options, however, can pose risks to a hotel's brand image.
The Dangers of Inconsistent Brand Voice
The unique characteristics of website translation make it tricky to maintain a consistent brand image across multiple markets. Traditional workflows involve gathering content for translation, sending it to an in-house or outsourced translation team, overseeing an iterative translation process and uploading localized content for publishing.
Companies often run into brand consistency problems associated with these workflows, because translatable content resides in disparate databases—from content management systems to multimedia, third-party booking engines, and more. Translators who are inexperienced with website localization often use inferior translation tools, follow outdated processes, or lack centralized guidance.
This problem grows exponentially with the addition of languages and markets, resulting in multiple variations in brand messaging style and voice. This is the opposite of what hotel brands need: A consistent brand voice and message communicated across all markets, in all languages.
This disjointed brand voice can compromise brand integrity and negatively impact customer trust. Customers notice when hotels offer vastly different online experiences for different markets. If they feel shortchanged by an inconsistent brand voice, personality or tone, they leave frustrated and annoyed that their market—and themselves as guests—aren't valued equally.
They're unlikely to return to the hotel's website, and may never return to the brand.
Best Practices for Brand Consistency
There are several ways hotel brands can maintain brand consistency across markets:
Localize Omnichannel: A hotel's digital brand extends far beyond its website. It's used in social media channels, emails, offline marketing and more. Your brand voice, messaging and image must be on-point and consistent in all of these channels.
Localizing omnichannel content has a variety of benefits. In-language social media posts, for instance, increase global discoverability and brand sharing. Providing translated brochures and other offline media helps meet guest expectations and builds brand credibility. Interactive kiosks found in many hotel lobbies can also be localized to provide information to guests in-language, enhancing customer satisfaction.
An Organized Translation Approach: Hotel brands can preserve brand integrity by controlling the translation process and using only qualified translation providers that follow strict workflows for brand quality control.
The right translation approach can ensure your guests receive a consistent, robust online experience. Make sure to leverage:
Professional translators with expertise in languages and local cultures, guaranteeing authentic, accurate translations.

Localized brand style guides to ensure consistent, high-quality translations in every language and market.

Quality assurance reviews to make certain that your brand's translated content maintains the right tone and message.

Solutions that allow you to repurpose previously translated content, both on your website and on other marketing channels, at no additional cost.
Leverage Translation Memory: Translation memory is a database that stores all of a website translation project's localized content. This content is often stored in word-, phrase- or sentence-length chunks called segments. When new content is posted on your website, technologies can detect these updates, recognize previously-translated segments, and instantly publish the localized content from translation memory.
Reusing these segments accelerates the process of publishing localized content, which saves time and money by preventing duplicate translation efforts. Translation memory enables valuable brand messaging to appear consistently and preserves the same brand voice across all languages—and across all channels, too.
The Takeaway
Hotel brands must convey the same messaging, values, tone and feel across all global markets. This assures guests that you understand their needs and values, care about their business, and can give them an online experience that mirrors the attention to detail and service that they receive as a guest.
It's tricky for hotel franchises with separate international management teams, but solutions are available to help you stay in control of your brand voice across markets, languages and channels, while leveraging the best technology to streamline the process.
About the author
Craig Witt is the Executive Vice President: Global Sales, Marketing and Go-To-Market for MotionPoint.