10/08/2018
How Alamo Drafthouse Drives Event Bookings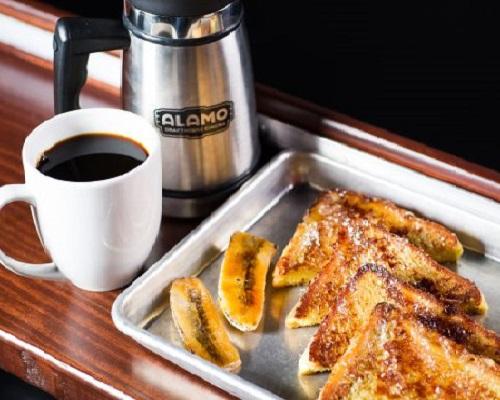 Cinema-eatery chain Alamo Drafthouse is using Tripleseat, a web-based event sales and management platform, to boost its private event bookings.  Restaurant-cinema uses Tripleseat to increase bookings for private eventss nationwide and continues to expand, with locations in Los Angeles, Manhattan, and Staten Island set to open in 2019.
Founded in 1997, Alamo Drafthouse has earned accolades for its diverse and high-quality menu, unique programming events and high exhibition standards.
"Alamo Drafthouse has been working with Tripleseat for just under a year and has been blown away by the software's ease of use and robust reporting capabilities. The ability to fully customize the software to suit each venue's needs has been a real game changer for us and we are excited to explore all of Tripleseat's potential," says Kimberly Sandel, Manager of Private and Community Events, Alamo Drafthouse Austin.
Alamo Drafthouse caters to customers who value personalized and memorable experiences that are both seamless and convenient. Alamo Drafthouse provides a unique combination of theater and restaurant, showing first-run movies, independent films and special events with an extensive menu made from scratch. Guests are encouraged to arrive early to enjoy an ad-free pre-show of curated rare and humorous video clips. Additionally, Alamo Drafthouse protects the theatrical experience with a zero tolerance policy for people who disrupt the film with talking or texting.
Most recently, Tripleseat has partnered with some of the industry's up-and-coming hospitality technology startups, including VR event-planning platform, AllSeated, online booking company GamePlan, and Bizly, a platform that works with corporate event planners at Fortune 500 companies.
For more information about Tripleseat, please visit http://www.tripleseat.com,