Hotel Courtesy Shuttles Can Become a Marketing Roadblock 
Get great content like this right in your inbox.
Subscribe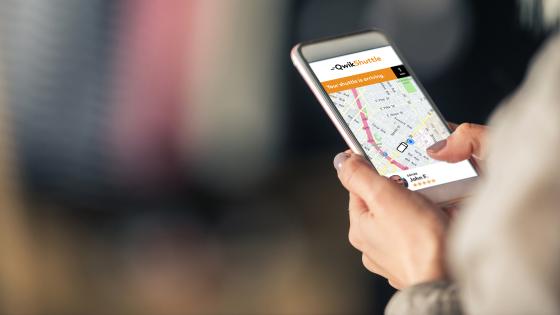 Most frequent travelers consider the complimentary hotel shuttle a significant benefit when traveling to a new city. Whether it's for transportation to and from the airport or a free ride to attractions, this amenity can make a big difference when evaluating one hotel versus another.
But poor quality control can quickly turn this benefit into a negative experience. In fact, the Internet is loaded with posts from dissatisfied travelers who complain about a given hotel's shuttle service. One reason for this is that companies such as Uber and Lyft, which tell users exactly where their ride is and when it will arrive, have increased expectations from hotel guests and put more pressure on hotels to provide a better shuttle experience.
However, hotels can improve customer satisfaction and address the challenge of timely shuttle arrival without expanding shuttle fleets or adding new routes. Instead, hotels can work on changing guests' perception of wait time as an economical way to reduce anxiety and increase satisfaction. This article from Glympse, an SaaS provider of real-time GPS technology for courtesy shuttles and busses, discusses how hotels can do just that.
How to transform the negative to a positive
According to one MIT study,[1] expectations have two levels – a desired and a sufficient level. Guests find a certain service like hotel courtesy or shuttles either sufficient or acceptable. Yes, both scenarios mean your guest remains happy, but is that what the hospitality is trying to provide? A "sufficient or acceptable" service to guests? 
No.
Considering that 97 percent of global consumers report that customer/guest service is important in their choice and loyalty to a brand, and 76 percent say they view customer/guest service as the true test of how much a company values them,[2] it's time for hoteliers to transform the guest courtesy and shuttle experience. They must rethink how they provide amenities aligned with what guests today expect - a real time understanding of when and where a courtesy or shuttle service will be delivered.
If we are committed to this transformation, we should, at the very least, be thinking about these three things:
1. Take time to go through a Guest Journey Mapping Experience and identify where there may be pain points or blinds spots for your guests in your current courtesy or shuttle experience.  Some examples include:
The baggage area of the airport where guests may not know where to go to find the shuttle waiting area
The airport shuttle waiting area where your guests many times are anxiously waiting for the shuttle and do not know the ETA
The lobby area where your guests wait anxiously, wondering if they have time to grab breakfast before the airport shuttle arrives
2. Explore what other industries are doing and finding successful. For example, if transportation companies like Uber and Lyft can show an ETA on a map, shouldn't your shuttle service do at least that?  What are others using for maps, traffic, preferred routing, location tracking, geofencing engines, and geo visualization tools? How are others improving service and delivering more information to drivers, guests and hotel staff?
3. Perform an internal audit to understand what it would take to add guest-facing experiences within your loyalty programs, website and mobile app. These should be seamless and easy for the guest to access, always providing extra value so your guest will remain loyal to your brand.
If a free courtesy shuttle is one of the top services you market to bring guests to your venue, it's worth investing to make that top service a positive experience that brings repeat visits instead of negative reviews.