03/12/2019
Hospitality Technology Magazine Launches the Restaurant Technology Network, Welcomes Founding Members and Board of Governors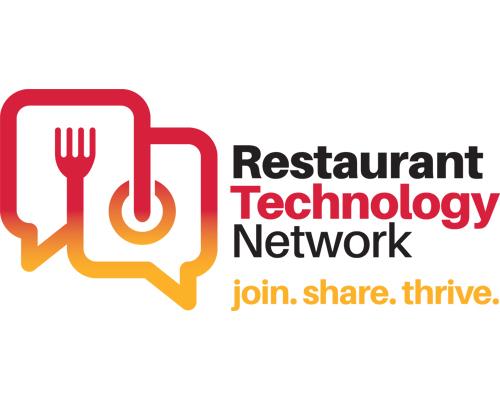 Today at its Multi-Unit Restaurant Technology Conference (MURTEC®), Hospitality Technology (HT) magazine officially launched the Restaurant Technology Network (RTN), a new membership community dedicated to technology innovation for restaurants. RTN membership is open to restaurant operators and the technology suppliers that serve them. It enables members to come together to solve industry pain points through peer workgroups, standards development and best practices. Developed by the same leaders behind Hospitality Technology and MURTEC, RTN is uniquely positioned to serve the restaurant technology ecosystem as a go-to community for enabling innovation.
Founding restaurant member companies include Bloomin' Brands, Cali Group, CKE Restaurants, Sonny's BBQ, Stacked, TAO Group and TGI Fridays. Founding supplier member companies are Comcast Business, Epson America, Oracle, ParTech and Revel Systems at Platinum; QSR Automations and Qu at Gold; Intel and Restaurant365 at Silver; and Tabit as a Start-up company member. Affiliate members include Return on Information Consulting, Restaurant CIOs and Results Thru Strategy.
In addition to its impressive lineup of founding members,  RTN announced its Board of Governors. The Board is made up of seasoned restaurant technology veterans who share a passion for industry innovation. The Board of Governors helps steer and grow RTN, providing community leadership, member development, workgroup guidance, and overall governance. RTN will continue to expand the Board throughout the year. Board members are:
Chris Demery, VP, Restaurant Technology, CKE Restaurants, Inc.
Tamy Duplantis, CIO, Return on Information Consulting
Donagh Herlihy, EVP & CTO, Bloomin' Brands
Fred LeFranc, Founding Partner, Results Thru Strategy
Tony Lomelino, CTO, CaliBurger
Sherif Mityas, Chief Experience Officer, TGI Fridays
Brian Pearson, Co-Founder, Restaurant CIOs
Joe Tenczar, Co-Founder, Restaurant CIOs
"The restaurant industry is experiencing unprecedented technology innovation, and needs a platform to harness opportunities and tackle challenges," commented Abigail A. Lorden, VP, Hospitality Technology & RTN.  "The powerful response we've already received reinforces that this community is directly addressing that need. We are thrilled to launch RTN with the support of these exceptional founding members, who represent some of the most innovative companies in the restaurant industry. We look forward to bringing a wealth of talent to the community."  
RTN Sessions at MURTEC
RTN workgroups are industry think-tanks designed to bring restaurants and suppliers together to develop technical best practices and standards. RTN kicked off workgroups at MURTEC with a dedicated session focused on building consensus around the most pressing issues in restaurant technology today. RTN is partnering with hotel association HTNG (Hospitality Technology Next Generation) to replicate its successful workgroup model. HTNG has 17 years of experience executing hotel workgroups and has published more than 150 industry standards, some of which are used daily in hotel reservations worldwide.
Also at MURTEC, RTN invited strategic partners Joe Tenczar and Brian Pearson, co-founders of Restaurant CIOs, to preview an RTN Certification course on Technology Procurement. Through their cio.school platform,
Tenczar and Pearson will provide ongoing educational and leadership training courses that result in RTN certification.

To join the Restaurant Technology Network, visit www.restauranttechnologynetwork.com.
About Restaurant Technology Network
Supported by Hospitality Technology magazine and parent company EnsembleIQ, Restaurant Technology Network (RTN) is a global membership community serving the needs of restaurateurs, technology solution providers, consultants, academia and the entire restaurant technology ecosystem. With access to valuable resources, RTN members solve restaurant technology pain points large and small, while inspiring bold ideas for the future. To learn more or to join RTN, visit www.restauranttechnologynetwork.com. Follow RTN on Twitter @RestTechNet and on LinkedIn at www.linkedin.com/showcase/restaurant-technology-network.