Four Seasons Pilots Smart Wine Dispenser
Get great content like this right in your inbox.
Subscribe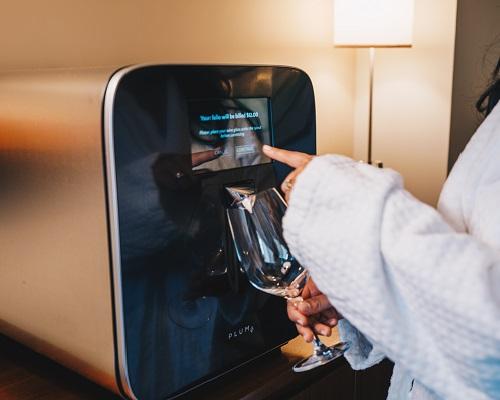 Four Seasons Hotel Silicon Valley is situated in the hub of technology innovation about 10-15 minutes away from the Google and Facebook campuses and a two hour drive from Napa wine country. When we were planning a renovation in 2017, we wanted to be the first to put Plum, an on-demand luxury wine device, in our suites to give our guests the convergence of technology and an elevated wine drinking experience.
As a Four Seasons property in the epicenter of technology innovation, we are always on the lookout for innovative products or services that personalize our guests' experience. In 2017, we renovated the property to include reimagined lobby, guest rooms, meeting spaces and the addition of [esc], a dynamic and multifaceted lounge-style lobby and dining space. We wanted to blend elements that brought in the innovation that Silicon Valley is known for while giving our guests the signature Four Seasons service.
Plum's founder David Koretz initially reached out to us with his concept and wanted us to be the pilot hotel. David explained that Plum is an on demand wine appliance where guests can press a button and within seconds have a glass of wine, perfectly chilled to the temperature needed for that specific varietal and specified by the winemaker.
David went on to share how Plum would seamlessly integrate into our property management systems – with each glass poured, Plum automatically tracks the sale, bills the guest's folio and notifies housekeeping when it is time to replace an empty bottle.
As David walked us through the concept, the most intriguing aspect about Plum was its integrated touchscreen and audio that would enable us to deliver personalized service to each guest, so we could easily deliver a glass or two of wine to celebrate a birthday or anniversary. The appliance also allows us to offer our most frequent guests a consistent wine drinking experience with their favorite varietals on demand.  
My team and I are continually striving to enhance the personalization of each guests' stay and almost immediately after being introduced to Plum, we knew it would be a great addition to our rooms. Our guests are primarily business travelers who appreciate the exceptional, customized service Four Seasons is known for and Plum is a physical extension of that.
Plum also embodies the uniqueness of our location, with our close proximity to renowned wine regions of the Santa Cruz Mountains, Napa and Sonoma paired with our location in the heart of high-tech Silicon Valley.
On August 22, 2017, we started with 20 Plum units implemented exclusively within our suites, by October 2017 we implemented 30 more units into select rooms. The process was pretty simple. The software seamlessly configured with our existing room service systems, and the Plum team was always accessible for questions or to resolve any technical issues.
Being the pilot hotel we worked very closely with the Plum team to improve features as we gained guest feedback and the system is flexible enough to allow for continual updates over time.
It is immensely helpful to have the anonymous feedback collected by Plum about guests' wine consumption patterns. This information helps to shape our wine program, the price point and how we position it to guests. We were able to see what wines guests tended to prefer and adjust accordingly to best meet the needs of our guests.
The feedback we've received from guests has been resoundingly positive with some guest specifically requesting a room with a Plum machine. We've even had a few guests asking to purchase a Plum for their own homes.
We have definitely seen an increase in wine consumption within our suites and guest rooms since introducing Plum and we expect it to continue to grow as our guest become more familiar with using Plum.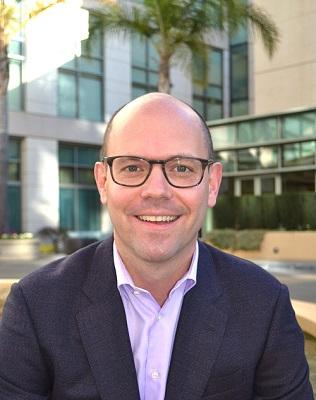 Florian Riedel is the general manager of Four Seasons Silicon Valley. He's been with the luxury hotel operator since 1996. He says his No. 1 objective is to position the hotel even more at the heart of the community.