Epson Teams Showcases Integrated POS Solutions with Partners at NRA
Get great content like this right in your inbox.
Subscribe
Epson and partners will be featuring key solutions for the restaurant industry at  Restaurant Association Show (NRA 2019) May 18-21 in Chicago. The joint solutions will demonstrate how to make the transaction experience for restaurant customers easy and seamless.
Epson, at booth #6875, will demonstrate how to streamline food service operations by leveraging Zivelo's self-service kiosk, which integrated with the Epson OmniLink L90 Plus-i  LFC (liner-free-compatible) thermal label printer with built in Kitchen Display System (KDS) Controller, benefits both Quick Service Restaurants (QSRs) and Full Service Restaurants (FSRs).
The Epson OmniLink TM-T88VI receipt printer facilitates mobile transactions anywhere in the store with iBeacon and NFC connectivity.
The Epson OmniLink TM-T88VI-i receipt printer controls multiple peripherals directly from the printer, including MSR, barcode scanner, scale, cash drawer, and display. 
The compact Epson TM-m30 receipt printer will demonstrate how it helps build a strong mobile POS transaction environment.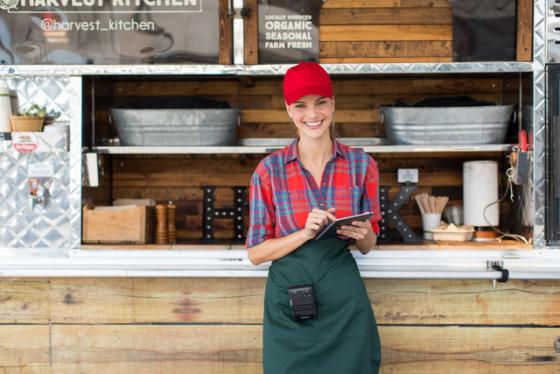 The Epson Mobilink P20, P60II, and P80/P80 Plus mobile receipt printers will show how belt-clip printing via wireless and Bluetooth connectivity makes the mobile transaction experience easier.
Epson's KDS Multi-Station demo will feature the OmniLink L90 Plus-I (LFC) termal label printer with built in KDS functionality that's ideal for QSRs and FSRs who wish to have orders sent to displays located in the kitchen or food prep areas.
LightScene Accent lighting laser projectors are designed to aesthetically blend with the environment while dynamically projecting content on virtually any surface or material, enabling applications in way finding, branding and visual merchandising to increase customer engagement and enhance customer service.
Partner Solutions Showcases
APG Cash Drawer, a cash management solutions company, will be showing how its Vasario Cash Drawer, paired with Epson's OmniLink TM-T70-i intelligent printer, create seamless cash transactions at the POS in various retail environments. Booth #6376. www.cashdrawer.com
Berg Liquor Controls, provider of liquor control and bar management systems, will be showing how it leverages Epson's OmniLink TM-T88VI receipt printer to run reports directly from Berg's All-Bottle 704/1504, All Bottle ID™ and wireless Merlin™ systems. This firmware integration is a cost effective option for all bar venues that desire simple, hardcopy accountability to track pouring and cash. Booth #6649.
Bite, provider of intelligent self-ordering kiosks with facial recognition for hospitality and QSRs, will show seamless integration with Epson's compact TM-m30 and OmniLink TM-T88VI receipt printers for placing orders. Booth #6679. 
Focus POS, a restaurant POS software management provider, will show how it leverages the Epson TM-T20II receipt printer to support the highest level of customer service for QSRs, fast casual, bars and table service. Booth #5940.  Heartland POS, a global payments company, will be showing how it leverages the Epson OmniLink's TM-T88VI-i multi-interface and hub connectivity features with Heartland Restaurant, the company's latest cloud-based IOS table solution, facilitating receipt printing for restaurants. Booth #7607.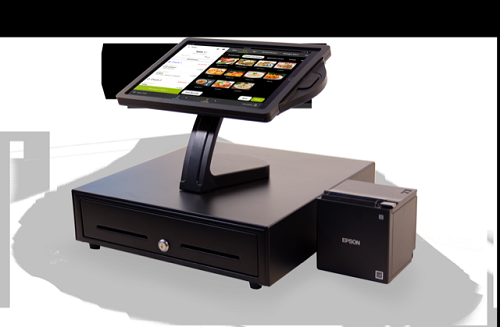 Lavu, a restaurant management platform, will feature its mobile POS technology alongside the Epson TM-m30 receipt printer and Epson KDS with the OmniLink TM-T88V-i. Together, Lavu and Epson streamline ordering and payment processes for fast and efficient restaurant operations. Booth #6057. 
Lightspeed POS, provider of cloud-based software, will be showing how its retail and hospitality POS solution leverages Epson's TM-m30 receipt printer to enable retailers and restaurateurs to improve customer service by automating key POS transactions. Booth #6666.
Nirvana XP, an integrated, enterprise restaurant management platform for the food and beverage industry, will show how its tablet-based solution leverages the Epson OmniLink TM-T88VI and TM-m30 receipt printers, as well as the Epson TM-L90 Plus LFC Label printer, to best service restaurants. Booth #6970. 
POSitouch, provider of feature-rich POS systems for the food service industry, will be showcasing how it leverages the Epson OmniLink TM-T88VI receipt printer for clean and fast guest check and receipt printing for table service and QSRs, hotels, country clubs and pizza delivery. Booth #7050.
365 Retail Markets, a rapidly growing self-checkout technology company, will show how it leverages the Epson TM-T70II receipt printers for all the features that are important to their customers in the vending, foodservice and hospitality industries. Booth #11213.
Revel Systems, provider of a cloud-based POS and business management system, will be demonstrating how its Revel Enterprise™ solution that is tailored for large chains, leverages the Epson compact TM-m30 receipt printer to provide their retail and restaurant customers with a compact and sleek looking print solution that helps streamline their transactions. Booth #1413.
Revention, a hospitality POS provider, will showcase how its new tablet POS leverages the Epson OmniLink TM-T88VI receipt printer to streamline the way hospitality concepts do business. Booth #6642. 
SpeedETab, provider of mobile ordering, mobile payment, and analytic solutions for the restaurant industry, will showcase how it leverages the Epson TM-m30 receipt printer to help drive sales, improve the customer and staff experience, and strengthen brand loyalty. Booth #6776.
Toast, which powers successful restaurants of all sizes with a technology platform that combines restaurant POS, front-of-house, back-of-house and guest-facing technology with a diverse marketplace of third-party applications, will showcase how it leverages the Epson TM-m30 receipt printer to help increase restaurant efficiencies. Booth #6265.
TouchBistro, an iPad POS provider for restaurants, will be showing how the Epson OmniLink TM-T88VI receipt printer is leveraged to improve the customer experience for FSRS, QSRs, bars, cafes, breweries, and food trucks. Booth #6662.
Upserve, provider of an all-in-one restaurant management platform that integrates POS, payments, analytics, online ordering, workforce, inventory, and more, will showcase its cloud-based POS with Epson's TM-m30 and TM-U220 printers along with the OmniLink TM-U220-i intelligent KDS printer for restaurants. These solutions enable quick and easy printing of checks and kitchen tickets while helping to facilitate better front-of-house and back-of-house communication. Booth #6774.