03/15/2019
Creating Optimal Customer Experiences Through Data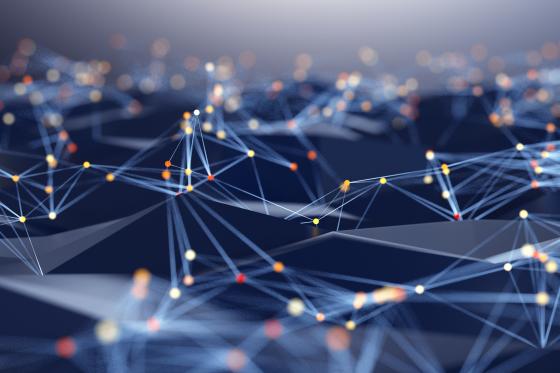 According to Deloitte, travel and tourism is one of the world's fastest growing sectors, with bookings hitting close to $1.6 trillion. Travel is outpacing demand for goods, with consumers focusing on experiential spending—recreation, travel and eating out. While the consumer demand exists, the onus falls to the hotels and casinos to provide an optimal customer experience that captures customer spending and increases their lifetime value for the brand. The good news is that these venues already have the foundation to create these experiences, they just need to capitalize on it. True hospitality requires an understanding of how to meet and exceed guest expectations.
But in an age where customers engage with brands at multiple touchpoints during their stays, it is difficult to interpret and consolidate customer data into actionable insights to effectively engage and upsell hotel and casino guests. Below are some steps that venues can take to make sure they're providing customers with the most personal experience, increasing their chances for a return visit.
Creating Actionable Customer Profiles
During a typical stay, guests check in at the front desk, play slots on the casino
floor, get spa treatments and buy dinner and drinks at on-property restaurants. Data is collected from each of these events and  stored to help guide future guest interactions. But these touchpoints are typically operated by different systems and large amounts of data ends up trapped in a data warehouse, providing an incomplete view of each guest and slow access to data, sometimes taking weeks to assemble.
In order to make this data actionable, hotels and casinos need to unify their data from its disparate systems and consolidate it into a simple interface that creates a complete picture of each guest. With this streamlined data, hotels and casinos can access personally identifiable information about each guest, along with actions the guest has taken, in a dashboard which includes when and where the action took place. This enables venues to trigger loyalty program responses and personalized engagements with each customer during their stay.
Real-Time Matters
But making data actionable is just one factor to optimizing a guest's stay. Timing also matters. With an average guest staying on property for just 48 hours, a week turnaround time for data consolidation is not effective if hotels and casinos need to interact with guests in real time.
With a personalized record of each customer, hotel and casino employees need to make sure their platform also syncs customer data in real time, allowing them to issue instant offers based on a guest's own experience. For example, if a hotel knows a guest ate at a specific restaurant the first night of their stay, the next afternoon they could offer a promotional discount for the other restaurant on the property. Or when a guest first checks in, the front desk could immediately push a happy hour discount for the hotel bar.
This type of engagement requires that hotel or casino employees are able to quickly search for guests on a variety of criteria, such as name, email, nickname, date of birth, email address, phone number or loyalty ID number. The search results should also display relevant information such as current status and lifetime value, so a hotel or casino employee can understand the value of each guest quickly.
Focus Your Engagement
The strategy of focusing on retaining current customers versus trying to acquire new ones is a proven approach. In fact, research shows that existing customers spend 67 percent more than new customers. With the foundation of a real-time customer dashboard set in place, hotel and casino employees have the power to create and serve customized offers and promotional packages for special guests while they're on the property. For example, offering a special package of discounts for dinner, a spa treatment and free appetizers at happy hour could increase guest engagement around the property.
Over time, hotels and casinos can gain visibility into which offers specific guests take advantage of to increase more relevant marketing for them in the future. This approach not only improves VIP level service to guests who are deserving of additional perks, but also creates an opportunity for employees to upsell guests on other areas of the property that they may have not taken advantage of previously. In turn, this allows hotels and casinos to capture a greater share of the guest's wallet.
By having one location where all customer data is stored and accessible instantly, combined with the ability to instantly serve up targeted, relevant offers to customers, at the most opportune moment, elevates the level of service hotels and casinos can provide and creates greater guest satisfaction. The hospitality industry needs to take its data to the next level, optimizing it to offer the best customer experience and keep their guests coming back.
Patrick leads marketing efforts for SessionM, a customer engagement and loyalty platform empowering the world's most innovative brands to forge stronger and more profitable customer relationships. Prior to that, he ran marketing and strategy for two successful startups in the streaming audio industry. He also has client-side experience as CMO of a publicly traded retailer as well as multiple leadership positions with leading international advertising agencies. Patrick has contributed articles on mobility to Forbes, TechCrunch, and VentureBeat among others, and spoken at CES, NAB, and SxSW. He is a graduate of St. Bonaventure University.