11/08/2018
Briad Restaurant Group Adds Pay-at-the-Table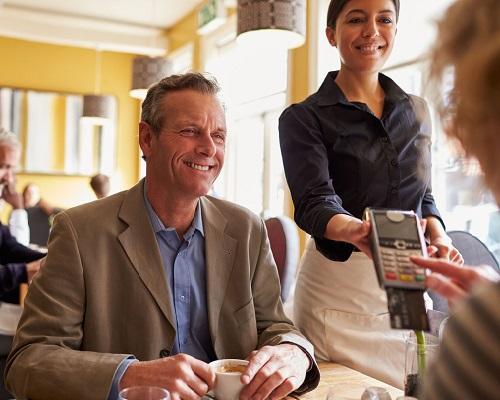 Multi-brand franchisor Briad Restaurant Group has selected Ingenico Group and SecureTablePay from Posera Ltd. to exclusively power its Pay-at-the-Table restaurant solution.
Ingenico Group's payment technology, coupled with SecureTablePay, provides a Pay-at-the-Table solution that will empower Briad's restaurants – including its Friday's franchises and Zinburger Wine and Burger Bar locations – to improve the dining experience for its customer base. The EMV-compliant solution increases table turns, eliminates the burden of costly chargebacks and speeds up payment.
The combined Pay-at-the-Table solution, which leverages SecureTablePay's semi-integrated payment middleware with Ingenico Group's iWL252 wireless smart terminal, enables Briad Group's restaurants to improve efficiency and deliver a superior customer experience by eliminating the need for servers to take the payment cards from guests in order to process card payments. According to SecureTablePay, this helps increase table turns by 15 percent (9 minutes per table on average) and improve annual revenue. Additionally, because the solution leverages a semi-integrated architecture, Briad will enhance the security of their payment infrastructure and reduce the overall PCI scope of the solution – saving them time and resources.
"We wanted to implement EMV at our restaurants, but were waiting for the right Pay-at-the-Table solution. Once we piloted SecureTablePay at one of our Friday's locations, we saw chargebacks drop immediately," said Tom Cornell, Director of Information Systems for Briad. "Lowering our costs was good enough for us to decide to deploy the SecureTablePay and Ingenico Group solution; the positive feedback we got from customers was icing on the cake. Our servers like using it too, as it allows them to spend more time at their customers' tables and less time going back and forth to their terminals."
Briad installed its first Pay-at-the-Table solution from SecureTablePay and Ingenico in the fall of 2017 at its Friday's location in Woodridge, N.J., and is now also live at its two newly opened Zinburger restaurants in Atlanta. Briad will now be rolling out the solution in its other Friday's and Zinburger locations across the U.S.