Blending Technology and Human Interaction: How to Curate the Ideal Customer Experience
Get great content like this right in your inbox.
Subscribe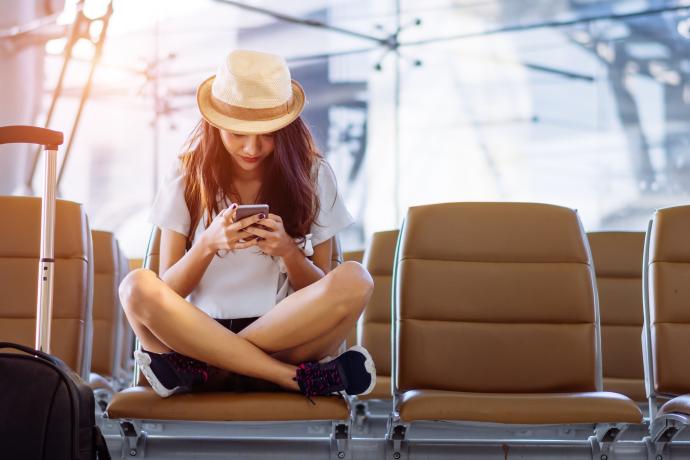 In no other industry is the customer experience more important than hospitality.
So much so, we don't call them "customers," but rather, "guests."
As hospitality brands try to differentiate themselves in an ever crowded market and court travelers from all age and demographic brackets, tailoring the ideal Customer Experience (CX) becomes job one.
A Verizon-sponsored survey of 6,000 consumers across 15 countries, conducted by Longitude – a Financial Times company - drills down into the fundamentals of a CX relationship and what consumers from various age groups (18-65 years) and regions (Asia Pacific, Europe and Canada/U.S.) view as important when starting and maintaining a relationship with a business brand.
63 percent of those surveyed did not care about the channel they used with businesses, as long as they got through quickly and easily.

35 percent flagged that they would actually leave a company with slow apps.

59 percent say they often abandon online transactions that take too long.

41 percent would actually leave a company that can't meet their request at the first time of asking.
It's clear that the expectations for online transactions are all about speed and convenience.
This is where hospitality brands need to open up their mobile apps and websites and start the stopwatch.
How long does it take for you to go from search to confirmation?
There's no magic number, but suffice it to say, the lower the time, the better.
It's also not just the number of screens a potential guest has to go through or the amount of information they need to input. Hospitality brands need to be proactive and "do the work" for their users.
47 percent surveyed would go back to a company offering a personalized, intuitive CX, even if a rival was cheaper; and if they had to sign up to a new brand, 37 percent were more likely to do so if an existing online profile could be used for convenience.
Hospitality brands might not consider themselves "technology companies" but it's a tech integrated world and if a traveler is using their mobile phone to check-in at the airport, catch a ride after their flight, and pull up their conference pass/amusement park tickets, why shouldn't their lodging experience be part of it?
42 percent are open to companies finding new ways of communicating with them, such as via wearable devices or voice-activated personal assistants.

55 percent of 18-24 year olds surveyed were attracted to companies that deliver CX using the latest digital technologies, compared to 47 percent of 25-65 year olds surveyed.

60 percent also wished to be able to switch between communication channels easily; similarly, 60 percent said a good mobile app would improve their perception of a brand.
Better engagement with the guest not only makes it easier for travelers to find rooms/check in, it's also an opportunity for the brands to expand their opportunities for revenue. An intuitive app experience makes it much more appealing for guests to engage with the full breadth of services a brand offers.
Consider a traveler, still on the ride to their hotel from the airport, using the brand's app to check out the happy hour menu for that particular location, order room service so it's ready for them in their room, or simply learn about the amenities a location may offer.
That being said, you shouldn't ignore the value of human interaction.
34 percent would switch if they were unable to speak to a real person; 21 percent would do the same if they couldn't locate a customer service telephone number.

54 percent of those surveyed listed live telephone conversations as a preferred communication channel. This was stressed across all age ranges – 38 percent of 18-24 year olds surveyed agreed, rising to 46 percent of 25-34 year olds.
Hospitality brands need to identify where the "sweet spot" lies of letting customers navigate their own journey through well designed and curated technology and when to step in with associates who can help them with an issue.