Anker Brings Google Assistant to the Car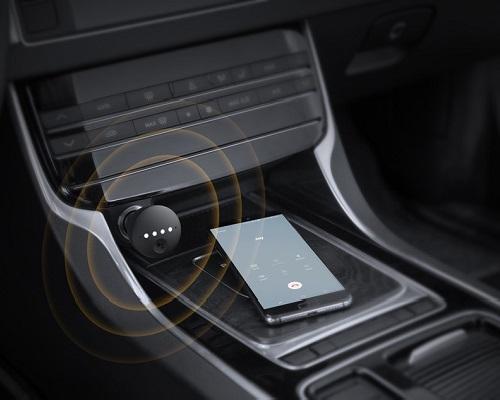 Anker Innovations introduces the Roav Bolt, an aftermarket car accessory that brings the Google Assistant to the car.
Roav Bolt features a dual mic array that leverages noise-reduction technology and advanced audio algorithms to ensure the Google Assistant can hear clearly in any driving condition.
You can connect to your car through Bluetooth or AUX input, meaning the Roav Bolt will work in a wide variety of cars. Using the AUX input will provide the best assistant experience, including performing Echo cancellation, so that the assistant can hear you well, even when loud music is playing in the car.
Roav Bolt can be plugged into a car charger, and features a sleek and compact design topped with four LED lights to display the signature colors of the Google Assistant. Roav Bolt is also equipped with two USB ports that leverage Anker's PowerIQ technology to rapidly charge your mobile devices.
An Eye for Android
Roav Bolt will use your Android phone's data connection to play responses and stream media through your car's audio system. It will even let you know when you get a new alert or message with proactive notifications from your Assistant. Once connected, you can use your Roav Bolt and the Google Assistant to get directions to a new restaurant; send and receive messages; make a call; play music and more. Roav Bolt works even when your phone is locked and in your pocket, so you can seamlessly access your Assistant whenever you need it and keep your focus on driving.

Roav Bolt is now available at Best Buy for $49.99 MSRP.