11/29/2018
Afraid of Leveraging Big Data? Don't Be.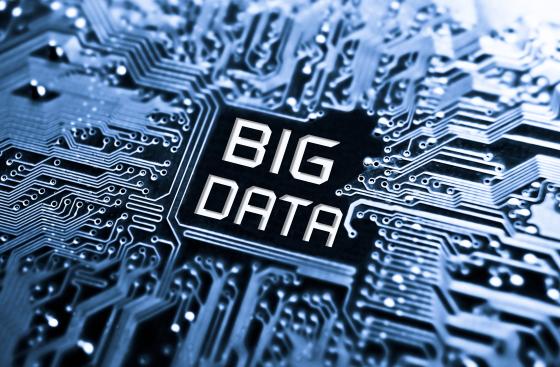 The notion that industry leaders are becoming weary or skeptical of big data has become trite. However, hesitations are understandable as grappling with large complex data sets can be vexing. Large data sets can present confounding results – or worse – no discernable trends… and everything in between.
But what do hoteliers miss out on if they don't properly leverage the technology that's available to them? While it's tempting to analyze this information to collect small-scale trends, if hoteliers want  to best leverage their data, they need to take a step back. With the right perspective and toolset, big data can be utilized to predict key trends, provide better customer service and better allocate resources. Here's what marketers should know if they're interested in turning a tenuous relationship with big data into a tool that can make business boom and customers happier:
Don't Anticipate the Results
A common mistake is to anticipate the results of a given query. With data, as with most things in life, the question is as important if not more important than the answer. If one is simply asking a data set to validate something you believe to be true, then you may be putting yourself and the data in a precarious position. Instead, ask the data set questions for which you have no answers. This way the findings are less likely to challenge any prevailing notions.
Let the Data Surprise You.
If you ask the right questions and are open to the findings, results are often surprising. Arrivalist, a travel technology company specializing in arrival data, recently measured a program for a large attraction and found that Arrivalist's media-exposed groups were not much more likely to visit than the unexposed groups who never saw an ad. However, by breaking the data out into arrivals by day Arrivalist was able to see that the exposed users were 38.6% more likely to visit on a Wednesday or Thursday – two of the lower-volume days in the week. The exposed users were filling a need period, more likely to have a good experience, and – as it turned out – more likely to visit again during a one-year period.
Data Lies in Averages.
Arrivalist recently measured hotel visitation in South Beach Miami. When looking at the duration of stay at the hotels on the beach, the average for each hotel was much shorter than anticipated. 
With the data in hand, the company decided to drill down on the "hour of day" when visitors arrived. Doing so, the Arrivalist team noted an unusually high number of visits between 6 and 10 PM.  Next, it was determined whether those night time visitors were staying overnight. In many cases, Arrivalist noted only 1-3 hour stays for these visitors.
Property maps revealed that these late-night guests were most likely restaurant or bar visitors. When we removed them from the reports the average duration of stay at the hotels returned to what the company anticipated seeing. Arrivalist clients there are now able to measure what's attracting nighttime guests as well as overnight stays.
Why Should the Hospitality Industry Use Location-Driven Data?
If leveraged correctly, arrival data will change the hospitality industry forever—and it's important to keep up with the times. We live in a digital data-driven world, and finally, hotels, resorts and attractions can lean on this type of information to inspire data-driven decisions regarding their visitors. Travel technology companies like Arrivalist are setting a new standard for data analysis industry-wide. The industry no longer needs to rely on incomplete or incomprehensive data to glean important patterns about their visitors.
Having visitations patterns in a hotel or attraction's back pocket allows them to better prepare for the right number of visitors at the right time. This will help attractions and hotels provide a premier customer service experience that will make guests want to come back year after year.
Big datasets can be challenging and daunting, but with the right approach, this data can help put hoteliers on the right path towards understanding consumer behavior.
Cree Lawson is CEO and founder of Arrivalist. Cree Lawson is a new media pioneer best known for creating Arrivalist, the largest location data company in the travel sector, and Travel Ad Network Inc., which made INC Magazine's List of 500 Fastest-Growing Companies. After a two-decade career in journalism and travel advice, Cree always wondered why he was building databases of subjective opinions about where to travel instead of collecting objective, evidence-based behavioral insights into where people actually travel. Cree's desire for objective, evidence-based travel insights lead to the creation of Arrivalist.