10/02/2018
5 Ways to Make the Most of Online Customer Reviews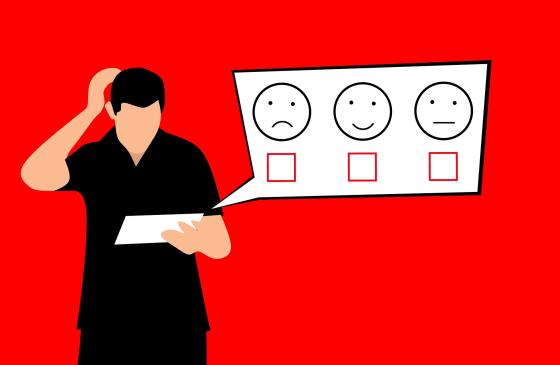 Reviews are not only an excellent way for guests to engage with your restaurant - but they're also an essential marketing tool. 64% of customers search Google for information before visiting a business. Whether your guests write about you on Google, Yelp, or any review site, their opinions will undoubtedly impact the flow of new guests into your restaurant. Additionally, you can improve your standing in search results by replying to every review, positive or negative. But how can restaurant operators encourage guests to post their own positive reviews? Implement these 5 strategies from Cake, a Sysco company, to keep your customers engaged online.
Consistency is Key
Make sure to include accurate, updated, consistent information across the web. Double-check your address, phone number, business hours, menu details, and the URL you have listed for your own website. Including accurate information on review sites makes it quick and easy for new customers to go from reading about your restaurant to ordering a meal. Updating your menu is especially important. This prevents guests from being disappointed if you no longer carry a particular item. It also helps guests with allergies and dietary restrictions to know whether they can safely eat at your restaurant. As transparency becomes more and more important to your diners - especially Generation Z - it's a good idea to have a list of ingredients on hand in case a customer has any questions regarding a specific menu item.
It's Your Treat
Offer incentives for guests who leave reviews. While you can't offer to reward good reviews more than bad ones, the act of offering a special deal encourages guests to think more highly of you. This makes them more likely to leave good reviews in the first place, and also strengthens their future loyalty. If an online reviewer wins a free cup of coffee, they'll have to return to your restaurant to drink it. Any money you spend on these incentives can be considered an investment in your own marketing strategy. Everybody wins!
Conversation Starter
Think of every review you receive as the beginning of an ongoing conversation with a customer. It's a good idea to respond to reviews publicly, whether they're good or bad. This makes the reviewer feel heard, and also signals to readers that you really do care about the customer experience. Never respond defensively, or start an argument with a guest online. If someone had a bad experience at your restaurant, you can briefly apologize for the difficulty, and offer to make it right - either with a refund or a free menu item the next time they come in. You won't be able to salvage every a relationship with every bad reviewer - but when you can succeed, these will become your most loyal guests.
The Missing Link
Make sure you cross-link to your own website from review sites and vice versa. Your guests won't write reviews of your restaurant unless they're thinking of it - so it's your job to remind them. You can easily solicit reviews from guests when they complete an online order, or when they finish eating a meal in your restaurant.
Take Your Pic
Posts on any website captivate the attention of your audience if they include photos. This is partially due to human nature, and partly due to the algorithms that big websites use to rate their own content. If your restaurant's review site profile has a lot of beautiful photos, you're more likely to show up higher in searches, and guests will get more excited about your menu. This is an excellent opportunity to showcase your signature dishes and to highlight any specials you're currently running. You can also encourage guests to take photos of their own meals, and share them with each other online. This not only improves your rating in a search; it also inspires your customers to spread the word about your cuisine.