04/12/2018
5 Ways AI and Big Data Are Transforming the Hotel Industry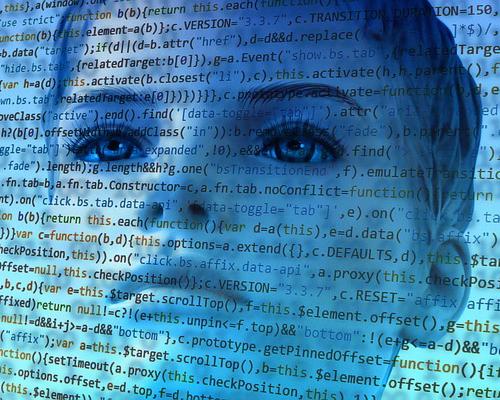 AI and Big Data have transformed many industries already, but they are especially suited to bring positive change to the hospitality sector. That's because travel industry organizations have an enormous amount of data, and forward-thinking companies are now using it to completely change the way people travel — and the way hospitality businesses operate.
While serving guests, travel companies amass an extensive record of customer preferences, including favorite destinations, personal interests, likes, dislikes and much more. Hotels frequently partner with other travel sector businesses, including restaurants, airlines and local attractions, and when partnering organizations share data, they obtain a comprehensive record of customer preferences.
This article from Absolutdata will discuss how hotel companies can use AI and Big Data to tackle customer service issues, generate new bookings and find ways to make guest stays extra special, all of which contributes to higher revenues for the organization and higher customer satisfaction for the guests. Here are the top five ways AI and Big Data are transforming the hotel industry:
Marketing:

AI and Big Data allow hotel brands to micro-target customers with incredible precision. Each customer is unique, so it's important to create offers that resonate, and that requires the ability to

personalize

offers. Not everyone responds to discounts; some guests are more motivated by offers that deliver a unique experience, such as local food or microbrew tastings or an upgrade to VIP status. With the right Big Data tools, hotel marketers can match the offer with the guest, and AI can ensure delivery to the right person at exactly the right time.

Booking engines:

While booking engines have already changed the way people arrange travel, AI is poised to take it to a whole new level. Premium booking platforms like Avvio's

Allora

maximize booking and improve the customer experience with learning models that incorporate data from every transaction on a hotel's online direct booking channel. With that level of detail, it's easy to see how the AI system can put together an ideal package for guests, pinpointing preferences in air travel, rental car and hotel, for example. The precision targeting makes offers extremely attractive.

Virtual concierge:

Hotels in New York and Tokyo already use robots to check guests in and perform other duties, and Hilton rolled out "Connie," an AI-enabled robot concierge, two years ago. Connie primarily focuses on answering questions and making suggestions at present, but virtual concierges also come in app form. Currently, virtual concierge hotel apps are making guests more comfortable by adjusting room temperatures and ensuring the delivery of pillows based on guest preferences.

Smart chatbots:

Chatbots are already managing routine customer service inquiries in a variety of industries, including the hospitality sector. But adding more AI power can expand the role of chatbots, either in the form of an app or as an in-room, voice-activated device that operates like Alexa or Hey Google. Smart chatbots could soon manage guest needs by making reservations, booking tickets, ordering meals, describing local activities, suggesting restaurants and more.

Customer experience:

Hotels can use AI to create a fantastic customer experience every time, even when something goes awry, and service doesn't meet initial expectations. For example, if a customer experiences a lengthy check-in time, has trouble with noisy neighbors, complains about WiFi speed or has booking problems, AI-enabled CRM can suggest ways to turn it around. A personalized

perk or amenity

can turn a negative into a positive — and keep customers loyal.
Hotels are already using AI and Big Data to connect with guests in creative new ways and exceed their expectations with personalized service. Big Data lets hospitality professionals learn more about their customers, and the more they know, the better experience the hotel can provide. Because it delivers real value, AI is becoming an integral part of operations already, and that trend will continue.
Like many other industries, hotels have deployed AI tools to cut operating costs and trim maintenance bills. AI-driven marketing is already widely used in the hospitality industry. But as the technology evolves and becomes more sophisticated, hotel professionals will find even more ways to apply Big Data and AI to delight customers, and AI will continue to transform the hotel industry.