08/13/2018
4 Ways Messaging Apps are Overtaking SMS Texting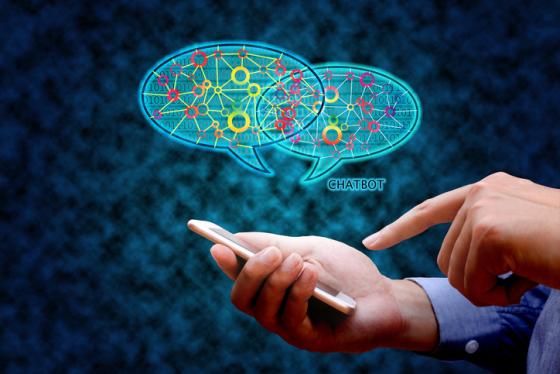 Messaging has played a critical role in today's technologically advancing world. Where it was once common practice to offer SMS Texting as a single point of contact, hotel guests today expect more variety and convenience.
For guests, messaging apps provide a seamless and consistent multi-channel experience that puts them in charge of communication. With the ability to engage guests in real-time, on their preferred medium, it's only natural that hotels have started to incorporate messaging apps into their overall list of tools for engaging the guest.
In this article,  Benbria, a customer experience management company focused on voice of customer and engagement technologies, takes a look at the transition from SMS texting to messaging apps and why omni-channel messaging is making texting strategies appear obsolete.
1) Ease of Use and Convenience
With recent advancements in technology, guest preferences have been evolving. Where a mere 2-3 years ago implementing a single touchpoint was monumental, today's guests want a seamless experience with multiple options.
Messaging apps today are one of - if not the top - form of communication. With 1.58 billion mobile phone users accessing over-the-top (OTT) messaging apps to communicate in 2016, the numbers are projected to grow to 2.48 billion users by 2021. Not to mention WhatsApp, the most popular messaging app in the world, has "55 billion messages exchanged daily and is used by more than 1 billion people every day."
For the guest, messaging apps are an all-encompassing method of communication. They allow them to instantly message for free or with a flat fee, create group chats, send multimedia messages with ease, search for people without a number, and most importantly it allows them to message and not be limited with textings dreaded 160 character count.
As a hotel, offering messaging apps gives guests the freedom to message on the device of their choice and on the channel of their choice, further driving satisfaction and loyalty.
2) It's The Next Generation's Preference
Over the years Millennials and Generation Z have been progressively defining the future of the buying experience. They make up a whopping 50% of the worlds' population combined, so understanding them as a demographic is imperative for long-term business success.
With the introduction of WhatsApp, Facebook Messenger, and other apps alike, both cohorts have been quick to adopt them. As opposed to texting, messaging apps are a form of communication that the majority of Millennials and Generation Z have grown up on.
In fact, according to AdWeek "as many as seven in 10 [Millennials], say they use instant-messaging services because they are quicker than SMS or social media". In addition, according to GlobalWebIndex, "one-third of millennials use either Messenger or Facebook-owned WhatsApp," while" (52 percent) of Gen z say they spend three or more hours per day on messaging apps ".
It's evident that with the new wave of technology "teens are moving from texting to messaging apps" which makes it even more important to consider adopting.
3) Messaging Apps Can Personalize The Experience
Personalization is an effective marketing strategy that helps hotels become closer to their guests and in turn, foster greater loyalty. It involves understanding the guest and their needs and remembering their preferences so you can later use them to enhance their experience.
On a personal level, messaging apps are where people go to connect with friends or family. Whether they want to send a message or a GIF, messaging apps help develop that one on one connection. For hotels, it's a great starting point to mold a relationship and can make the guest feel more tended to. More so, being available on these channels means you are not simply a phone number they can text but a part of a friend and family list of valued and personal conversations.
For hotels, messaging apps can provide benefits to personalization strategies. Unlike texting, messaging apps provide you with a variety of tools to better understand and know the customer. For instance, if a customer connects with you via Facebook Messenger, their Facebook account can provide you with details of their name so you can use it in conversation. Additionally, if they reach out to you via Twitter DM and you are a hotel, you can get a feel of the experiences they enjoy by visiting their feed and adjust their stay accordingly.
By offering an omni-channel experience, you also aren't restricting customers but actually adhering to their preferences. Whether through telephone, social media, email, or even text, providing guests with personalized options to communicate shows them an appreciation for their preferences and their convenience. By having the guests needs met from the channel of their preference, guests can feel more comfortable and appreciated.
4) It's The Way Of The Future
Since inception, apps have become an integral part of guest communication and have grown substantially. Today, messaging apps are over 20% bigger than social networks, and in comparison to texting they dominate with Facebook Messenger and WhatsApp, processing three times the volume than SMS - that's 60 billion messages per day.
With the already apparent growth in messaging apps, incorporating them into a hotel experience is becoming a need to have versus a neat to have, in order to grow revenue and loyalty. In fact, a recent study by The Wall Street Journal, found that by 2020, the average revenue from messaging apps is expected to exceed $15 per user. Not only are they becoming more popular as a means to communicate but revenue-driven conversations, referred to as "conversational commerce" is expected to be the biggest drivers for growth.
Clearly, it is time to plan for the future. By adopting multiple messaging apps into your business model, you aren't just appeasing the customer but also putting yourself ahead of the tech curve. If you are still thinking that adding a texting solution is sufficient, you should probably think again.