Surprise & Delight Guests with Hotel Wi-Fi That's Better Than Home
Get great content like this right in your inbox.
Subscribe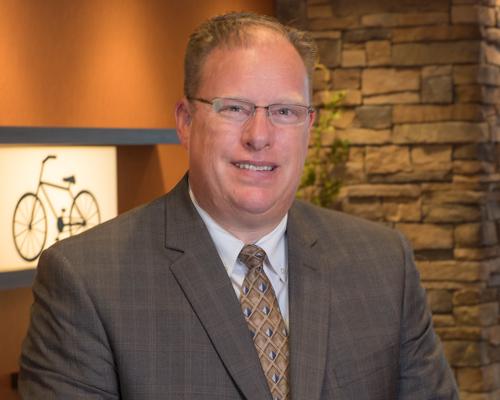 McCandless Crossing was conceived with the idea that a large vacant piece of land could become a vital community center adjacent to UPMC Passavant Hospital and LaRoche College in the picturesque North Hills of Pittsburgh. Today, McCandless Crossing is a 1M+ square foot mixed use campus with a Town Center and retail, office, entertainment and residential facilities. Perched proudly atop the valley, the 109-room Fairfield Inn & Suites has become a second home to frequent business travelers, a place to welcome international travelers, and a comfortable resting stop in the reenergized North Hills.
Prospera Hospitality and AdVenture Realty came together to make the vision for the Fairfield Inn & Suites McCandless Crossing a reality. From the start, one of the most important amenities we identified as critical to guest satisfaction was high performance Wi-Fi. Today, great Wi-Fi is more important to our guests than a hot shower, so it was critical that we had a powerful network that would delight guests with great service and make it easy for us to deliver world-class connectivity every day.
Our goals for Wi-Fi at this property were two-fold: For guests, we wanted them to walk into our property and connect automatically – just like they do at home with a consistent experience anywhere in the hotel. For our property management team, we needed tools that made it easy for us to not just meet, but exceed the Marriott standards for High Speed Internet Access (HSIA).
After a comprehensive selection process, we chose BBH Blueport as our network provider with ElevenOS as the guest Wi-Fi platform to manage our solution. ElevenOS central authentication not only ensures the right guests are getting on the network, but also enables us to reward loyalty with enhanced connectivity and provide a consistent experience for all of our guests. Plus, we have an easy to use dashboard with real-time analytics to understand how many devices are online and the amount of bandwidth that is being consumed. This data is critical to ensuring guests are getting a great guest Wi-Fi experience everywhere on the property.  
The results have been phenomenal. In fact, our Wi-Fi performance is so good that we recently got a call from a resident of the neighboring townhouses asking for our Wi-Fi access code since she got better performance for free on our network than she did on her own! We have since moved from a wide open network to one that is password-protected, so that only guests can access the network using their last name and room number.
One of the biggest tests of our Wi-Fi capabilities came when we recently hosted a large group of baseball players from Japan as they competed in the Friendship Games just outside of Pittsburgh. You can imagine the bandwidth needed to support nearly fifty teenagers, each with multiple devices, plus twenty or more adults. Of course, they wanted to connect to social media, stream content and videoconference with their families back home—all at the same time. We also needed to ensure that the baseball team's heavy bandwidth consumption did not create poor performance for the rest of our guests.
BBH Blueport worked with us to strategize on a solution. In the end, we created a single access code using ElevenOS for all of the players and chaperones to get on to the public network while keeping our regular hotel guests on a separate network. The solution worked flawlessly with many of our international guests commenting on how easy and fast our Wi-Fi was compared to what they use at home.
Choosing a partner you trust is crucial to any Wi-Fi strategy, whether you are upgrading an existing network or constructing a new hotel from the ground up. We are excited to work with BBH Blueport and Eleven to implement new technologies that continue to make the guest Wi-Fi here at Fairfield Inn & Suites feel just like home, or even better.  
Todd Pifer is General Manager for Prospera Hospitality. Todd brings more than 20 years of progressive hospitality experience with brands like Disney, Red Roof Inn and Marriott, most recently as general manager of the Fairfield Inn & Suites McCandless Crossing