01/14/2019
How to Choose the Right POS System in 4 Steps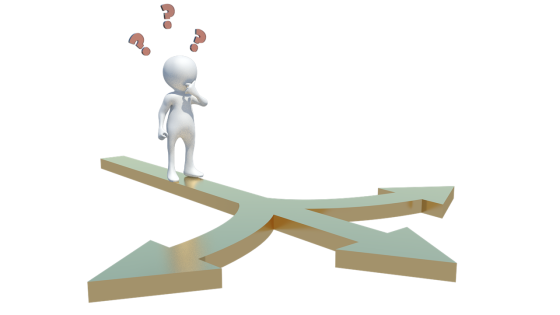 It's important to have the right tool for the job. For restaurant owners, choosing the appropriate Point of Sale (POS) system impacts every aspect of the business. Your POS can make or break the customer experience by changing the way guests order and pay for menu items. It has a big impact on employee loyalty because they spend most of their time interacting with whatever system you choose. On the back end, this powerful software determines the time and effort you'll need to spend choosing your inventory, paying your employees, and even doing your taxes.
To choose the POS that's right for your business, restaurant owners should consider the flow of a guest's experience. Follow these simple steps to invest in a POS that will ensure your success for many years to come.
Checking In
Even before a guest sets foot in your restaurant, they have the opportunity to interact with your POS. Some of the best Point of Sale systems integrate with Guest Manager software, making it easy for customers to book reservations in advance. If you can empower your guests to connect with you directly through Google, you'll capture even more business.
Guest Management not only improves the dining experience for guests; it also makes your host's job much easier. When your staff can anticipate busy and slower times of day, they'll be ready for anything. Even if a few customers break their reservations, this tool allows employees to know in advance just how busy they'll be, and how much prep work they need to do before the rush.
Great Service
From the moment a guest is seated at your restaurant, they begin interacting with your menu. Does your system alert servers when you're low on a menu item? Are your hosts able to track how quickly each table's meal is going, so they can give accurate wait time estimates to other customers? How easy is it for your servers to access a list of seasonal specials?
These questions should be quick and easy to answer. Every feature of a POS is designed to improve the dining experience. Make sure you invest in a system that can meet you and your customers' needs - even when the internet goes down.
Checking Out
The latest feature in some POS updates makes checking out easier than ever. With Speed Screens, servers can swipe guests' credit cards and return them at the beginning of the meal. This function is useful in any context, especially bars or tapas restaurants where customers will order several rounds before cashing out for the night.
If you prefer to stick with the more traditional method of checking guests out at the end of the meal, a mobile POS solution is essential. This technology means servers can accept cash or cards right at the table, cutting down on wait times and improving guest satisfaction.
Save the Data
The dining experience doesn't stop with the check. Once your guests head home, you're left with a wealth of data. What did they order? How much did they tip? How many people were in their party? Are they return customers? This information is extremely valuable for your restaurant's marketing strategy.
Your POS should record as much information about each party as possible, and store it for you to review at your leisure. Choose a system that generates cloud-based reports, and you'll have all the data you need to keep your restaurant in the black.
In this fast-paced industry, restaurant operators should be ready for anything. One month, it's pumpkin spice lattes; the next month, it's green juice. Trends come and go - and your POS should track them - but one thing always stays the same. Great customer service is the foundation of a successful restaurant. Make sure you invest in a POS that keeps your customers happy, no matter what they order.
About the author
Ron May is the VP of eSolutions at Sysco, a Fortune 100 company. Sysco is the global leader in selling, marketing and distributing food products to different industries and consumers. Ron is a professional services leader with proven expertise in digital customer experience, large scale operations, strategic solution delivery, and cultivation of executive-level client relationships