How Better Cell Signal Can Save Guest Engagement and Increase the Bottom Line
Get great content like this right in your inbox.
Subscribe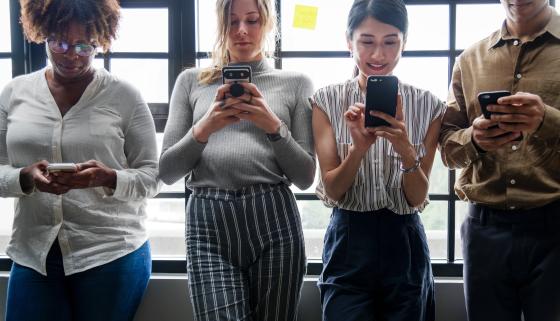 Think of the phrase, "guest engagement." What do you see? A front desk associate cheerily greeting a frequent business-traveling guest by name and inquiring about his wife and kids? Elegantly wrapped pillow chocolates at turndown service? A rewards program that puts a vacation-bound family in a suite that will give mom and dad some privacy?
Hotels have always been able to bank on this long practiced, person-to-person engagement to acquire and maintain a loyal customer base. Unfortunately, this artful tradition is a dying art in an increasingly digital world.
Similar to how they might treat airline mileage programs, most customers care more about accruing rewards points with any hotel that will give them up than they do about staying loyal to one chain in particular. But why does guest engagement even matter?
Consider this: an actively engaged guest will spend close to $588 during the course of their stay, while a disengaged guest will only spend $400. These figures clearly shows just how much revenue hoteliers stand to lose by not keeping up with trends in guest engagement. This article from WilsonPro discusses how hoteliers can improve guest engagement by boosting cellular signal on property.
Changing the guest engagement model
This puts hotel management in a difficult situation. Industry experts everywhere are scratching their heads and asking themselves the same question: How do we change our methods of guest engagement to reflect the current needs of our guests?
The answer is simple and can be found, literally, in the palm of your hand: cell phones, tablets, and other mobile devices. Meeting your guests where they are — on their devices — will help hoteliers connect with guests in a way that is both accessible for them and incredibly convenient. And more than anything, this level of convenience will create loyalty. But hotels will need to invest in better, more accessible cell service for this strategy to work.
Be mobile, go mobile
Changing your engagement strategy might seem like a huge nuisance, but going mobile with guest engagement is just as convenient for your staff as it is for your customers. New mobile-based applications can be programmed to store a guest's information and preferences, send them automated notifications about their rooms, and solicit feedback about their stay via SMS, making guest relations a breeze.
Why your Wi-Fi just won't cut it
To ramp up revenue via this new form of guest engagement, hoteliers need to ensure that their cellular service is rock solid. A strong Wi-Fi signal is a good start, but frankly, it's not enough: guests need to be able to connect using their preferred method and for many of them, that means data, not Wi-Fi. Even a private internet connection isn't as secure or as reliable as using cellular data, which is especially important for guests who need to do business at the hotel. Plus, Wi-Fi simply isn't as convenient for users as data, since it requires them to log on, log in, and accept the terms and conditions before they can even access it.
Choosing the right cell service for your guests
When trying to improve cell service for your guests, you'll need to find a solution that is a carrier-agnostic service. This gives all your guests equal access to the network; keeping them connected is key to keeping them happy and engaged.
The transition should be as seamless as possible with little or no disruption for guests. There are cell signal boosters that offer a minimally invasive solution. These boosters use a passive distributed antenna system (passive DAS), which captures existing strong outdoor cell signal and amplifies it to improve signal by up to 3200 percent. This could be just the boost a hotel needs.