Deliver a Superior Guest Experience with Special Attention to the Guest Journey
Get great content like this right in your inbox.
Subscribe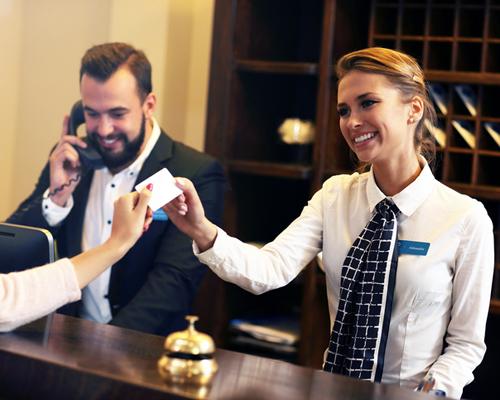 The goal of a journey is typically arriving at "point B" – the end point. Whether you are just getting home after a long drive, or checking into your hotel after a flight,  nothing is better than reaching the end of a journey. 
That is all well and good from the traveler's perspective, but for the service provider, the journey has just begun. Successful hotels, from boutiques to chains, that maintain their customer base, do so by paying special attention to the guest's journey. When done correctly, the journey map can be a relevant and rich resource.
Mapping and managing a guest's experience in today's competitive marketplace is a lot more complicated than just connecting the dots.  It transcends both the hotel and the guest by considering elements like associate-facing technologies, the type and timing of messages sent to specific guests, and how guests are engaging with the brand, whether online or in person.
By planning out the guest journey, hoteliers can separate what matters most at every point of engagement, surpassing the simple guest preferences that most systems offer. Sophisticated guest engagement helps reduce not-so-pleasant surprises and improve the overall guest experience. The results help to nurture the hotel's relationships with its guests.
To create a journey map that is more than a generic flowchart and can lead to more relevant guest interactions, Infor Hospitality offers a few suggestions:
Find a Single Source of Truth – With so many ways for a guest to book their stay (website, third-party provider, mobile app, etc.), from so many different channels and devices (direct contact, phone, tablet, computer), it can be hard to map the guest journey accurately. All of these touchpoints mean different paths the journey could take. Hoteliers must ensure they have a single source of truth, a central reservoir of guest information that they can access to provide a seamless experience.
Get Personal – Hoteliers need to look beyond basic guest profile attributes and traditional demographics to avoid generic messages that can turn potential guests off.  Detailed segmentation helps to provide a more precise message or offer, targeted to a particular guest.
Create Different Personas – As silly as it may sound, creating hypothetical guests helps bring to light various emotional and psychological motivations that may otherwise be missed when mapping out the guest journey. These personas provide additional context and depth, and when combined with a detailed segmentation of guest preferences it can help to create a tailored and memorable guest experience.
Advanced Analytics, Intelligence and Data Science Are Your Friends – With tons of potential guest data available and all the possible outcomes of a single guest's journey, hoteliers should remember that advanced analytics, business intelligence systems and even data science can all help to make sense of guest information that leads to more satisfied guests. Closely marrying these tools with other hotel IT systems, or finding a system with these capabilities embedded, will be crucial for collecting and analyzing guest data.
Do not Lose Sight of the Destination – Just as guests have an endpoint in their journey, hotels also have a specific operational destination: greater guest satisfaction that results in proclivity to spend and recommend, both of which result in potentially higher revenues and profits. Be sure to remember the business destination along with the guest journey.
A better understanding of the guest journey can help hoteliers deliver more enticing offers to guests, make sense of guest information and data, and be in complete alignment with the hotel's overall business strategy. At the end of the day, both guest and hotel profit from sophisticated engagement, superior service delivery and exceptional guest experiences.  Technology is the great separator in that enterprise, and it is capable of providing something more valuable than insightful information – technology can produce meaningful results.