Choice Hotels Announces Alliance With Spanish Hotel Operator Sercotel Hotels
Get great content like this right in your inbox.
Subscribe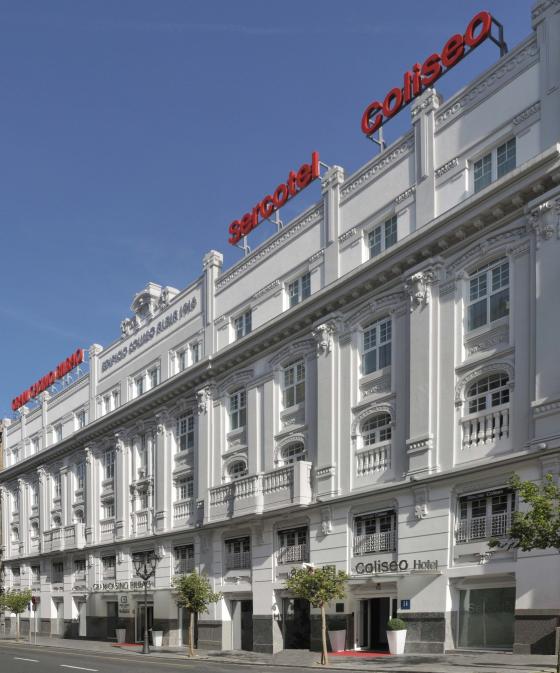 Choice Hotels International, Inc., one of the world's largest hotel companies, reinforces its focus on international growth through a strategic alliance announced with Sercotel Hotels, a hotel operator and franchisor based in Spain. The alliance establishes the framework for the extension of Choice Hotels' global footprint into Spain and other markets, as well as the creation of new opportunities for additional hotel development across Europe and Latin America.
Through this alliance, Choice Hotels' brands will leverage the hotel management arm of Sercotel Hotels to provide hotel owners with a comprehensive solution and strong value proposition in international markets, specifically the force of Choice's brand awareness and distribution channels, supported by its leading digital platform, united with the proven hotel management expertise of Sercotel Hotels.
The strategic alliance also contemplates Choice expanding its presence in Spain and Latin America by adding select Sercotel Hotels properties to the Choice Hotels global hotel distribution network, enabling guests to shop and book certain Sercotel hotels on ChoiceHotels.com and the Choice Hotels mobile app. Guests at participating properties can also enjoy the benefits of Choice Privileges, Choice's award-winning hotel loyalty program.
"This relationship has the potential to create a unique and attractive offering for our worldwide guests and hotel owners seeking to improve their return on investment," said Patrick Pacious, president and CEO of Choice Hotels. "Sercotel is one of Spain's premier management companies and complements Choice's global leadership in hotel and technology innovation. We believe that this alliance provides us a competitive edge in international markets, and in turn, enables us to enter new markets."
"Teaming up with Choice Hotels is a natural fit. Both companies value quality and are committed to providing unmatched service to guests and franchisees. By combining the complementary attributes of Sercotel and Choice Hotels, we can continue to deliver a high level of service at our hotels, while benefiting from the global reach of Choice," added Marisol Turró, president of Sercotel Hotels. "This is especially true in the flourishing Latin American market where the combination of Choice's powerful hotel brands and our Spanish hospitality management have great appeal."