02/28/2019
CBRS: An Alternative to Hotel WiFi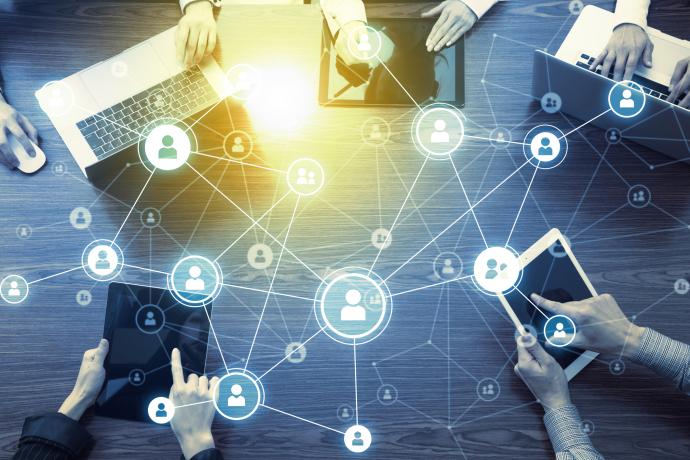 The emergence of Amazon has increased customer expectations across every industry and is changing hospitality best practices for providing a better guest experience. Now, hotels must look beyond basic amenities and offer a streamlined, consistent customer experience only possible with a large scale roll out of advanced technologies. This can range from mobile applications that enable fast check-in to mobile room keys and hotel software used for video surveillance and data analytics. These applications require a robust and secure connectivity infrastructure that solutions such as Citizens Broadband Radio Service (CBRS) is equipped to handle. CBRS is a private LTE cellular band that can be lightly licensed or shared amongst the public or enterprises with the help of in-building connectivity devices such as distributed antenna systems (DAS), which are dispersed across floors of a hotel to amplify cellular signals.
Providing this new wave of offerings to hotel guests requires blanket consistency across the entire building, which can't be accomplished using WiFi alone. WiFi is declining as users struggle to connect or experience a slow connection. As a result, guests may opt to use their own cell phone service, leaving some without access to smart hotel amenities. CBRS, unlike WiFi, takes consumer decisions out of the connectivity equation as guests automatically opt into the secure service through proximity. Management can't assume every guest will connect to WiFi when they arrive, providing an opportunity to install CBRS enabled systems to power their wireless services.
By instantly connecting, hotel staff will gain better insights into the efficiency of their operations and offerings leaving guests with a higher quality experience.
Management Use Cases
From a building management perspective, owners are looking at CBRS as a robust platform to run their business. CBRS's private feature offers hotel staff control over the data generated in their hotel as well as options in maintaining levels of security against hacks, which are becoming prevalent in the hospitality industry as seen with Marriott's 2018 data breach.
In addition to data security, management can utilize CBRS to access their control systems and view how many people are using a public room such as the lobby, pool, or gym.  Currently, IoT platforms such as Sirqul, can layer their software on DAS and allow users to view a visual representation of guests as colored dots, thus revealing how many are in any given area a building. Applications such as these allow managers to analyze and predict guest behaviors to offer better services in the future, and provide guests more information to make better decisions during their stay. By viewing how many people are using their services, management can adjust staffing needs and select cleaning times to avoid disturbing guests.
Management can also use CBRS networks to host a proximity-based app that connects with guests to send notifications pertaining to their stay, or in rare cases, alert them during an emergency. CBRS can fundamentally change the way public safety is approached in hotels as the property can help emergency responders locate people during fires, as one example.
Guest Experience
CBRS networks enable hotels to provide guests with surprising perks. Hotels are challenged with catering to a growing millennial client base that demands frictionless experiences wherever they go, especially on vacation or during business trips. When guests arrive in the parking lot, they will automatically be signed onto the network, notifying the hotel in the process. The guest can then use the hotel's app to check-in, select and get into their room. According to Systemagic's Hospitality Tech Report, 73% of hotel guests want to avoid the front desk by utilizing their smartphones to check-in. CBRS is ideal for those looking for the added benefits of convenience, speed, transparency and a level of personalization during their stay.
While security is always a concern, 75% of guests are willing to share personal information such as gender, email address, and age to access loyalty programs, according to the above report. Luckily, the use of CBRS keeps personal information safely stored solely on the hotel's network.
This emerging wireless connectivity band is still nascent in adoption but is quickly receiving attention to support the increasing demands hospitality and real estate industries anticipate in the near future for connected services. Commercial real estate (CRE) is the first to break ground with the potential that CBRS provides their tenants, with many developments already in the test process. It is likely that larger hotels will be the first adopters of CBRS in hospitality, as these brands are more involved in providing amenities and luxury guest rooms. At the Hilton hotel, guests can already book their room on the Hilton app as well as check-in/check-out from their room and use their phone as a room key.
Hotels will soon require a new robust wireless network solution to meet the demands of their staff, guests, operations, and the Internet of Things (IoT). The combination of DAS and CBRS provides a connectivity solution to offer a whole new level of service to guests at scale.
About the Author
Greg Najjar is the Director of Business Development at ADRF, responsible for establishing new strategic relationships and providing enhanced cellular coverage solutions for partners and customers. He has 20 years of experience developing and leading technology driven-teams, focused on business operations, project management, and engineering. Prior to joining ADRF, Greg worked at Sprint for 19 years as the Director of Custom Network Engineering, where he managed a team of engineers and project managers that focused on deploying 3G and 4G solutions. Greg holds a Bachelor of Science degree in Electrical Engineering from Northeastern University in Boston, MA.