4 Key Benefits of Contractor Management Software for Restaurants
Get great content like this right in your inbox.
Subscribe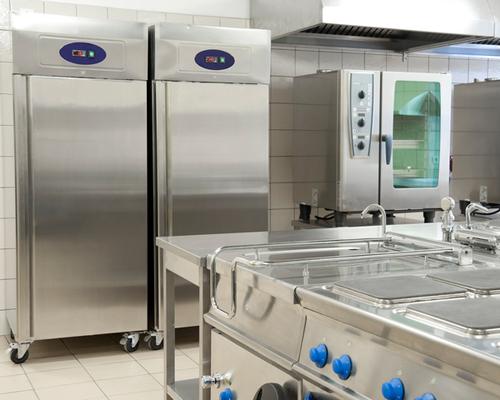 Imagine making a reservation at your favorite restaurant, only to discover the night of that the restaurant had to close due to stove malfunctions, or that it was uncharacteristically uncomfortable, messy, and unkempt. You're not only annoyed and upset, but you're also contemplating whether or not you consider this your favorite restaurant anymore, not to mention posting a nasty review on Yelp or OpenTable.   
Restaurants are like any business that operates in today's digital economy, meaning that their primary success measure will be delivering optimal customer experience. This requires restaurants to run in peak condition at all times, offering customers comfortable, clean facilities and properly functioning equipment.
For restaurant chains with locations all over the country or even the world, a sound facilities and equipment management strategy is critical to ensure the best customer experience possible. At the core of this strategy in the digital era is modern facilities management software such as service automation, which empowers facilities managers handle repair & maintenance (R&M) work orders in a timely and cost-efficient way.
Perhaps the true value of deploying service automation technology is that it makes managing contractors and work orders possible in a systematic, data-driven way through an end-to-end lifecycle approach. This is compared to the more reactive, ad hoc way, and non-transparent way of doing things in the past. For example, if an HVAC unit or piece of critical kitchen equipment fails in a restaurant and the manager scrambles to find a contractor that can do the job on a relatively short notice, often at much higher costs than necessary.
This article from ServiceChannel will take a look at what a more modern and proactive contractor management process would look like with service automation in place:
Contractor Management through Service Automation
Find:

The process of selecting appropriate and accredited contractors for restaurant repair and maintenance is a historically a time-consuming, manual, and unreliable task at best. Oftentimes, FMs have to manually sort through dozens of contractors, check accreditations, and identify specialties before finding the right person for the job. Not to mention, reliable, fact-based contractor reviews are difficult to come by. All of these factors add up to a contractor-hiring process that doesn't always produce great results. 

Facilities management software with dynamic contractor directories can simplify and streamline the contractor selection process. This feature allows restaurant FMs to browse service provider profiles complete with experience, qualification badges, diversities, accreditations, and quantitative, data-based reviews. This software may also include contractor compliance statuses, which helps FMs

mitigate risk when it comes to hiring service providers

. 
 

Manage:

Restaurants house many types of "mission-critical" equipment — from stoves and freezers to sinks and HVAC units — all of which require repair and maintenance from time to time. Alongside sourcing adept contractors, another primary FM responsibility is scheduling

work orders, monitoring contractors as they perform their work, and resolving service requests once they're completed. Doing this for many types of equipment at several locations can put a major strain on FMs. 



Modern FM software helps schedule work orders,

track work requests, and manage contractor work quality

easily and in one place. This keeps work orders well organized, increases efficiency across the work order lifecycle, and reduces the possibility of human error. For restaurants that have multiple locations, contractor management software is also extremely helpful for keeping track of

work needed across many restaurants in one place

, as well as overseeing the work done virtually as it's performed in the separate facilities. 



One specific tactic for more systematic facilities management is implementing proactive planned maintenance work orders. Preventing disruptions to restaurant operations and customer experience requires restaurants to do routine work around equipment upkeep and health. By performing proactive

planned maintenance

, restaurants are able to keep their equipment in optimal working condition and

limit the chance of equipment failure

that requires complete repair. Ultimately, this practice helps 

red

uce repair and maintenance costs, since minor, frequent repair and maintenance work is less expensive than major repairs or equipment replacement. 
 

Pay:

The faster contractors and service providers get their invoices processed and paid the happier they are.  And happy contractors do better work, time in and time out.  Service automation also streamlines the often-frustrating payment process through electronic invoice processing that enables FMs to approve (or decline) invoices at the touch of a button, even on their mobile devices. Additionally, service automation platforms can integrate with well-known and popular payment and accounting systems to make the invoice and payment process even more efficient.


 
Analyze: Smart businesses today are able to collect and analyze variety of data including FM data to gain insights and drive improvements that can use to improve their operations. Done manually, this task is time-consuming enough to drag FMs away from other responsibilities. Facilities management software often includes analytics capabilities that comb through data points and display insights in visualization dashboards. 



Data analytics can pull out key trends, outliers, metrics, and insights to help restaurant FMs find areas in which they can reduce spend, increase efficiency, and streamline processes. For example, analytics might point out that the majority of the restaurant's energy bill is going towards keeping the freezer running. A restaurant FM with this type of information in hand can make the data-backed decision to replace the freezer for a more energy-efficient version, knowing that it will save the restaurant money in the long run.  





Additionally, analytics help restaurants make decisions about when to replace equipment. It might make more sense to do so during less busy months or during a time when that specific piece of equipment is not needed, such as air conditioning units in the colder months.
Final Thoughts
The restaurant industry is absolutely enormous; according to research from the National Restaurant Association, the restaurant industry recorded $799 billion in sales in 2017 and employs 10 percent of the overall US workforce. Restaurants have a lot of power in the American economy, but that also means they have a lot of competition. In order to stand out when attracting and retaining customers, restaurants need to provide the best experience, and today, that extends to the optimization of their facilities and equipment management strategies. Fortunately, a new generation of technology and software is here to help manage contractors more effectively and ensure that their business is operating in peak condition